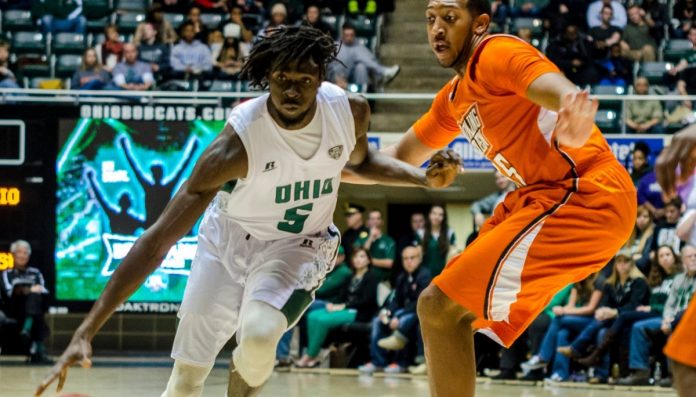 New York Knicks is reportedly interested in taking back Maurice N'dour if his verbal agreement with Dallas Maverick owner Mark Cuban falls apart.
The power forward was offered $200,000 by the Knicks but the Mavericks offered a better deal for the undrafted Ohio University player. The contract comes with $600,000, the minimum for a free-agent rookie. He will also have a fully guaranteed contract on the first year and partially guaranteed one for the second year.
According to New York Post, a source told them that Knicks has called N'dour to ask him if they can do anything more to persuade the player but he does not want to break his agreement with Cuban.
The report added that Phil Jackson's top advisor Clarence Gaines Jr. is disappointed at the turn of events as he has something to do with N'dour's signing with the Knicks' summer league team. They have also invited Harvard player Wesley Saunders but he may only get not more than $75,000 guaranteed contract.
Moreover, based on people with knowledge of the situation, the Knicks may also want to pursue the free-agent Kevin Seraphim.
Washington Post noted that the team will be in competition with Seraphin's previous team Washington Wizards and the Los Angeles Lakers.
One of the top-players left in the market, Seraphin who averages 6.6 points and 3.6 rebounds in 15.6 minutes per games as the primary backup for Marcin Gortat, recently took it to Twitter to voice out his thoughts saying "I just want a simple life like before the nba… #kslifev."
The report mentioned that Seraphin is looking for a team that will give him consistent gameplay time which allows him to log 25-28 minutes per game on the court. With Knicks having Robin Lopez listed as the only center in the roster, he may do well if he indeed lands with them.