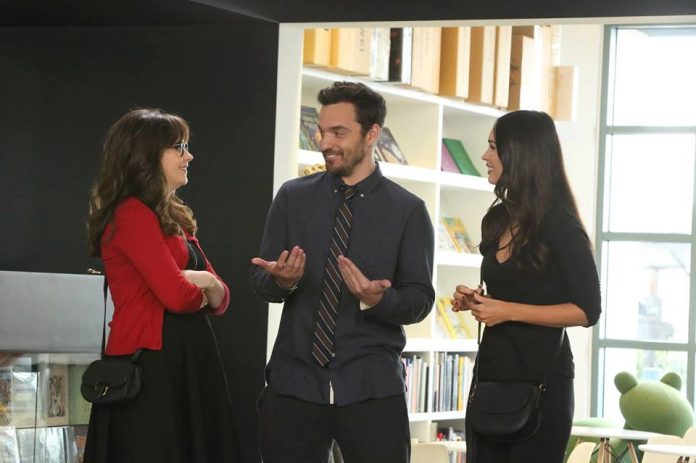 It looks like Reagan (Megan Fox) is starting to understand the bizarre behavior of the people living in apartment 4D, especially the behavior of her boyfriend, Nick (Jake Johnson), who's now a struggling and eccentric writer.
The latest episode (15) of "New Girl's" was titled "Glue," and it started when Nick put on his newly washed hoodie and went for a run. Who would have thought this is not normal?
While his roommates Jess (Zooey Deschanel), Winston (Lamorne Morris), Schmidt (Max Greenfield), and Cece (Hannah Simone) were worried about Nick, Reagan remained calm. Jess explained that her boyfriend only runs when he's upset.
"In my defense," Reagan says, "no one here emotes in a normal way," she went on to say.
It turned out Nick was indeed having some problems. He received a rejection letter from a publisher. To help her beau, Reagan contacted a bookstore and managed to book Nick a reading session. However, to self-publish a book, Nick had to produce 30 copies of his book.
Jess helped the lovebirds make 29 prototypes of the book. Luckily, the trio completed their work and rushed to the bookstore. "I believe in you," Reagan told Nick. A girl (Gianna Gomez) came and said he liked Nick's book. Inspired by the girl's enthusiasm, the new author decided to read the book in front.
Meanwhile, Winston told Schmidt and Cece that he's planning to ask Ally (Nasim Pedrad) to marry him. Winston asked the couple to help him distract Ally while he's creating a "perfect" picnic right beside his favorite cactus. The latter agreed and brought Ally to their house to paint.
After an awkward painting session, the couple drove Ally to the picnic site, only to find out that Winston was not going to propose. It's just "phase one of 20" of his weird proposal.
Fox's "New Girl" season 6 episode 16 would be about Valentine's Day, and in it, Jess claims that she's "perfectly happy" being single.