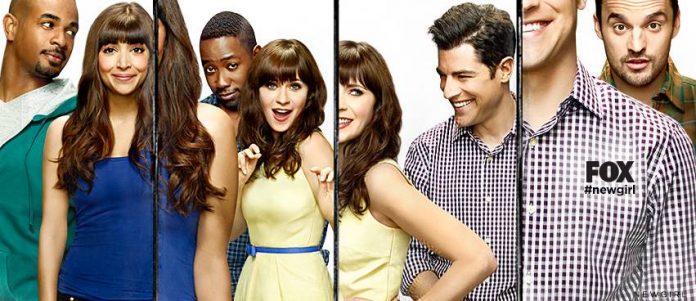 It has already been revealed last month that Megan Fox will temporarily take the place of Zooey Deschanel in "New Girl" season 5, following the latter's maternity leave. However, there are some rumors that she might permanently be the "new girl."
In a recent report from People, Fox, who plays Reagan in the show, was seen kissing Nick (Jake Johnson) on a sidewalk. Another photo showed Fox sadly walking away from Johnson, while the latter sat on the same sidewalk and watched her.
The scoop worried some fans as Jessica "Jess" Christopher Day (Zooey Deschanel) may not like the idea of Nick hooking up with the pharmacist representative. The scene may be a critical point of the story that may turn Fox into a regular, reported K Pop Starz. It should be noted that Deschanel is at the moment happily enjoying her mommy duties with her daughter, Elsie Otter.
To further fire up the rumor, Max Greenfield, who plays the role of Schmidt in the show praised the humor of Fox despite earlier doubts of fans concerning this. "We've been having so much fun. She's very funny – I'm excited for people to see how funny she is. She's been really good in these episodes. We've all really gotten along. She kind of fit in seamlessly," noted Yibada.
The actor somehow revealed the production's progress, "She's done like four episodes so far, and it's been really nice," as he continued to praise the actress, "We have a really good time."
Nonetheless, the rumor regarding Fox permanently replacing Deschanel should be taken with grain of salt since the second photo where Fox was seen leaving Johnson could imply that the two were just having flings.
It was revealed earlier that Deschanel already pre-taped five episodes in the show prior her maternity leave. Adding the four episodes that Fox had taped, "New Girl" season 5 may be gearing toward the end of its production.
"New Girl" season 5 will premiere on Jan. 5, 2016.