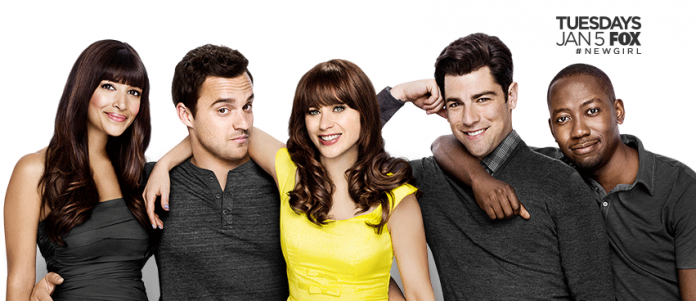 When Fox's comedy drama series "New Girl" returns to the small screen for season 5, viewers will see that one of the mainstay tenants will be absent in the first few episodes. However, another resident will temporarily take her place.
Actress Zooey Deschanel who portrays the bubbly Jess is currently under maternity leave. Her character's disappearance from the show for some time is explained by sequestering her for jury duty. Her flatmates Nick, Schmidt, and Winston decided to have her room rented out with Megan Fox as the new occupant.
Fox will play the role of Reagan, who is described to be a gorgeous pharmaceutical sales representative. She is in town for a short while to do some business.
Teasing the show's newcomer, Jake Johnson as Nick shared that there may be a little change of dynamics among the characters. "We were in an interesting spot as an ensemble, when we lost one of our lead characters for five episodes. We replaced Jess' energy with a different energy in the loft," he said.
Meanwhile, Hannah Simone who plays Cece also told TV Line previously that the upcoming new season may be the most shocking yet with Reagan's arrival. "The first episode that they wrote for Megan revealed that my character and her character had a bit of a romantic past. By the end of that first episode, they're in the shower together. So yes, her character definitely shakes things up."
Fox also teased the premiere episode saying that her character is almost naked during the aforementioned scen. "She was not in much. I was in pajamas, but she was, I think, naked under a towel. She definitely was naked under a towel. That's what we should say, right? So people get excited?"
Moreover, it is speculated that Winston will immediately show interest on Reagan. However, things may not work out between them as she has her sights turned on Nick. When asked if they will hook up, Fox replied that Jess may suddenly come back, and Nick will be caught in between them.
"New Girl" season 5 is slated to premiere on Tuesday, Jan. 5, 2016 at 8 P.M.