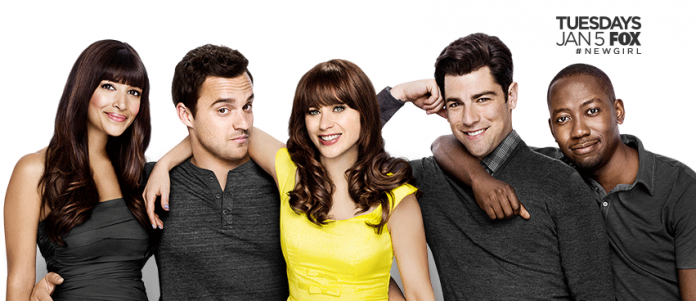 The American comedy television series "New Girl" season 5 will continue to air back-to-back episodes this week, centered on the pre-wedding party of the soon-to-wed couple.
Episodes 17 and 18 are expected to focus on the upcoming wedding of Cece (Hannah Simone) and Schmidt (Max Greenfield), particularly their bachelor's party and bachelorette's party. However, the festivities will somehow turn into hilarious and comical events, as things will go haywire for the soon-to-be bride and groom.
Titled "Road Trip," episode 17 will initially focus on the story of Schmidt. The official synopsis posted on TV.com reads, "When his manhood is questioned in front of Cece, Schmidt demands the guys head to Las Vegas for a manly bachelor-party weekend, but the trip hits a snag and they wind up at a desert biker bar, where his newfound macho is called out."
On the other hand, Cece will also encounter some problems that she needs to work on quickly for her party. Titled "A Chill Day In," the summary for episode 18 posted on the same site reads, "Jess and Cece's low-key bachelorette party takes a bad turn when they ruin the wedding gift from Schmidt's mother and, while under the influence, must come up with a plan to replace it."
The remaining episodes of the television show seem to be centered on the upcoming wedding, as the season is also expected to wrap up with the big day. In the spoilers for the concluding episodes posted on TV Guide, the sneak peek indicates that the wedding will take place, but it may not be as what fans expect.
Executive producer Dave Finkel teased, "We already did a wedding for Cece in Season 2 so we have to take this one to new places and offer some big surprises."
Episodes 17 and 18 will air on April 26 at 9 P.M. EST on Fox, while the show will conclude on May 10.