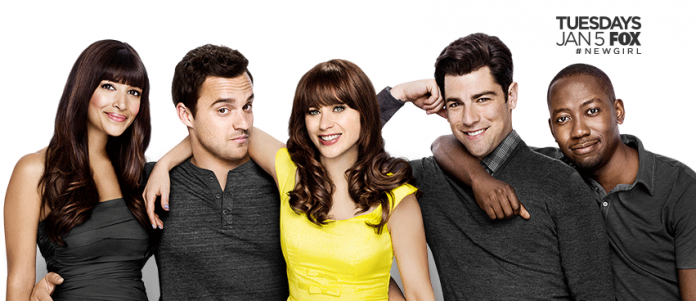 The American comedy television series "New Girl" season 5 will be airing another back-to-back episode this week as it prepares for the wedding in the season finale.
Episodes 19 and 20 will be centered on the last-minute preparations made as the wedding of Cece (Hannah Simone) and Schmidt (Max Greenfield) fast approaches.
Titled "Dress," episode 19 of the American comedy television series will see Jess (Zooey Deschanel) doing her best to finish the alterations needed for the bridal dress of Cece. On the other hand, Schmidt will be facing a different problem, particularly his secret that is referred to as the "wedding workshop."
The rest of their friends also encounter problems, with Nick (Jake Johnson) finding it hard to ask Reagan (Megan Fox) to be his date in the upcoming wedding, while Winston (Lamorne Morris) and Aly (Nasim Pedrad) continue to keep their relationship a secret.
Similarly, they are expected to continue to deal with the several issues arising in episode 20 of "New Girl" season 5. The official synopsis posted on TV.com reads, "Jess is introduced to Sam's female best friend; Nick worries that Gavin will leave Schmidt disappointed again; Winston isn't happy about someone's reaction to a birthday present."
Episodes 19 and 20 of "New Girl" season 5 will air on May 3 at 9 P.M. EST. After which, the show is down to its final week on May 10, where the season will conclude with Cece and Schmidt's big wedding.
However, it will not be as smooth as perceived. In the spoilers revealed on TV Guide, executive producer Dave Finkel teased, "We already did a wedding for Cece in Season 2 so we have to take this one to new places and offer some big surprises."
Aside from this, Jess, Aly, and Schmidt are expected to make amends to the concerns that they are facing. In addition, Damon Wayans Jr as Ernie "Coach" Tagliaboo and Megan Fox will return to the episode finale.