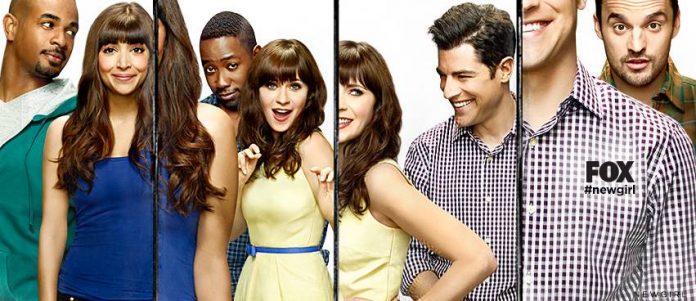 Jess (Zooey Deschanel) finally met Reagan (Megan Fox) Tuesday night, when Fox aired the landmark 100th episode of its popular sitcom "New Girl."
The episode, which is titled "Goosebumps Walkaway," saw Jess returning from sequestered jury duty and reclaiming her room from temporary loftmate Reagan as the gang prepared for the upcoming wedding of Cece (Hannah Simone) and Schmidt (Max Greenfield).
Greenfield recently opened up to The Hollywood Reporter about the surprise of reaching the show's 100th episode and how he feels about a much-evolved Schmidt growing up, getting engaged, and soon getting married.
"I feel like I lost track somewhere in the 30s," the actor told THR. "Then somebody tapped me on the shoulder and told me were taping the 100th. It makes me feel a tremendous sense of gratitude for the job."
On his character's growth on the sitcom, Greenfield said: "I think it's nice to see Schmidt grow up a little bit, get engaged and hopefully get married at the end of the season. I like to see him level out because it lends itself to frantic meltdowns that are more surprising. The littlest thing becomes the catalyst and, for me, that's more how real life works."
True enough, "Goosebumps Walkaway" showed viewers a mature Schmidt overcoming a major childhood trauma that was, as he told his friends, the reason for his over-the-top perfectionism. By the end of the episode, Schmidt was able to let go of his exacting ways and was finally able to stop thinking about other people's opinions and just let loose.
Next week's episode of "New Girl," which is titled "The Apartment," finds Cece preparing to move into the loft with the rest of the crew, Winston (Lamorne Morris) finding a new partner, and Jess dealing with the school budget after the school's new principal forgets to notify her about the deadline.
"New Girl" airs Tuesdays at 8 p.m. ET on Fox.