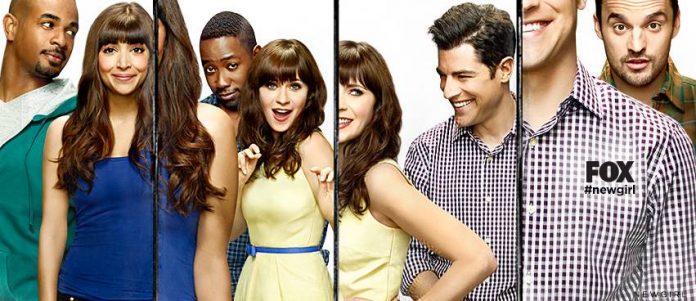 "New Girl," the Fox sitcom about loftmates Jess (Zooey Deschanel), Nick (Jake Johnson), Schmidt (Max Greenfield), and Winston (Lamorne Morris), recently celebrated a major milestone with the airing of its 100th episode.
The episode, which is titled "Goosebumps Walkaway," also marked the return of the "new girl," Jess, who had been absent from the series as Zooey Deschanel took time off after her real-life pregnancy. In her place, guest star Megan Fox portrayed Reagan, who rented Jess's room while Jess was in sequestered jury duty.
While Reagan has already moved out of the loft (following Jess's return), it has been reported that Fox could make at least one more appearance in "New Girl" this season. Executive producer Brett Baer has teased that they are considering the possibility of bringing Reagan back for an extended arc.
Meanwhile, the show's main cast members recently opened up about what it means for the show, which was originally titled "Chicks & Dicks," to make 100 episodes.
"It's a huge accomplishment," Deschanel, who reportedly dropped plans to develop her own project so she can star in the sitcom, told Variety.
"New Girl" creator and showrunner Liz Meriwether admitted that the show's longevity has taken her by surprise, saying, "I always sort of thought [it] was this small, weird show about a bunch of people who aren't doing a very good job at life," she said. "The idea of 100 episodes is amazing."
Speaking from the show's 100th episode celebration, Hannah Simone, who plays Schmidt's fiancee Cece, echoed Meriwether's sentiment. "It's surreal," she told Entertainment Weekly.
"It means a lot for the show," Lamorne Morris added. "It means that people love it."
"It's extraordinary," Max Greenfield chimed in. "To look at the landscape of TV and content in general right now, how many shows really last?"
"We've had the luxury of not worrying whether we're going to work every day," he said.
In the next episode of "New Girl," Cece prepares to move in with the rest of the gang, Winston avoids working with Aly (Nasim Pedrad) by getting a new partner, and Jess has to finish the school's budget on a tight schedule.
"New Girl" airs Tuesdays at 8 p.m. ET on Fox.