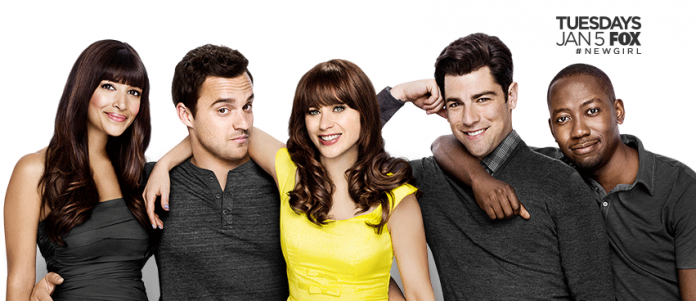 Less than a week before "New Girl" returns to Fox for its fifth season on Jan. 5, the show has released a sneak peek which features Nick and Jess' unique surprise for Schmidt and Cece's engagement party.
In the clip, Jess, who enters the dance floor on a motorized wheelchair explains how she fell off the stairs in typical Jess fashion — by cracking a cheesy joke. She later introduces an elaborate Indian dance production with surprise guest Schmidt busting a move. Nick eventually joins the performance and breaks out his awkward dance moves as well.
However, while Cece seemed charmed by the romantic gesture, her parents and family members looked far from impressed with her friends or her husband-to-be.
For season 5, the show will welcome Peter Gallagher to the cast as Cece's father, while Megan Fox will also be joining the show to serve as Zooey Deschanel's temporary replacement while she is on maternity leave.
Fox will play pharmaceutical sales representative Regan who rents out Jess' room while she is sequestered on jury dury.
In an interview with TVLine, Hannah Simone, who plays Cece on the show revealed that Regan's first appearance will be quite interesting as a connection between her character and that of the newbie will be revealed. She also said that Schmidt will be far from pleased upon learning this.
"The first episode that they wrote for Megan revealed that my character and her character had a bit of a romantic past. By the end of that first episode, they're in the shower together. So yes, her character definitely shakes things up," Simone said.
"Schmidt has a very difficult time dealing with that because he's so insecure and possessive of her. I have to break him out of the rut," Fox, for her part explained.