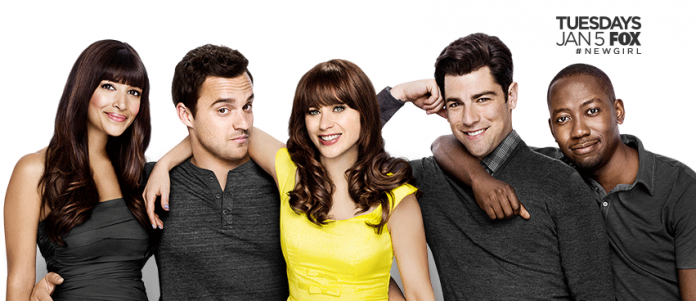 Megan Fox debuted in her role as the straight-shooting pharmaceutical representative named Reagan in episode 6 of "New Girl" season 5. Back in September, the network announced that Fox will temporarily take the place of Zooey Deschanel, who plays the main character, Jess Christopher Day, as she takes her maternity leave.
Prior to Tuesday night's episode, titled "Reagan," the preview and promotional teaser hinted that Cece (Hannah Simone) already knew Reagan as they once hooked up in the MTV Beach House taping. Meanwhile, Schmidt (Max Greenfield) and Nick (Jake Johnson) learned about this as Fox appeared in town.
In an interview with Vulture, Liz Meriwether, show creator, seemed to be very pleased with her decision on the new comer, especially after watching the first two episodes of Fox in "New Girl."
She said, "Yeah, she's great. We're really lucky to have her. There's something about her in this character that felt sort of new for her, and then there's something about this character on the show that felt good for us, this confident, tough-talking woman coming in to see through the guys' b*******. We do a lot of anxious, neurotic-people comedy, so it was nice to have this character who wasn't going through all of those things."
When asked about Deschanel's absence in the film, Meriwether said that the good thing about it is that "it does not feel different." She explained that while the show is missing the point of view of Jess, it gives other characters to "step up." The show creator went on to give examples such as how Winston (Lamorne Morris) and Cece are able to do some things in their characters.
Meanwhile, in a poll put up by TV Line regarding the premiere of Fox in the episode, majority of the respondents also think that it was great, with more than half believing it was "awesome."
"New Girl" season 5 will air episode 7, titled "Wig" on Feb. 16.