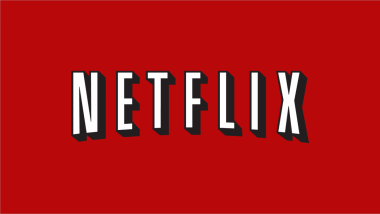 With the advent of live streaming, Netflix remains on top of the game with their much-awaited movie releases.
The entire month is devoted to releasing the movies incrementally to the viewers' delight.
According to reports from What's New on Netflix, here is the list of the films and shows to be released this June.
A Most Wanted Man
Advantageous
Antarctica: A Year on Ice
Backstreet Boys: Show 'Em What You're Made Of
Beyond the Lights
Cake
Champs
Curious George
Employee of the Month
Free the Nipple
Grace of Monaco
Hector and the Search for Happiness
Hidden Kingdoms
It's Tough Being Loved by Jerks
Katy Perry: The Prismatic World Tour
La Dictadura Perfecta
Life of Crime
Nightcrawler
On the Road
Point and Shoot
Pussy Riot: A Punk Prayer
R.L. Stine's Mostly Ghostly
R.L. Stine's The Haunting Hour: Don't Think About It
Rodney Carrington: Laughters Good
Rosewater
Sex Ed
Some Assembly Required
The Aviator
The Best of Me
The Butler
The Cobbler
The High and the Mighty
The Legend
The Legend 2
The Magdalene Sisters
The Perfect Dictatorship
The Reluctant Fundamentalist
Transformers: Age of Extinction
Two Days, One Night
What Happened, Miss Simone?
Words and Pictures
The mix of releases is eclectic, representing titles that are award winning such as Aviator, The Cobbler and Cake.
It also made provisions for serial crowd favorites like Transformers and R. L. Stine. In addition, concerts like those of the Backstreet Boys and Katy Perry are also included in the June release.
In related news, while Netflix reigns supreme in the live streaming industry, other competitors are also continuously trying to get their fair share of the customer pie.
An example is Sony's Crackle. More giant companies may also try to replicate the success of Netflix but at the moment, it reigns at the top of the streamers' go-to list for favorite movies.