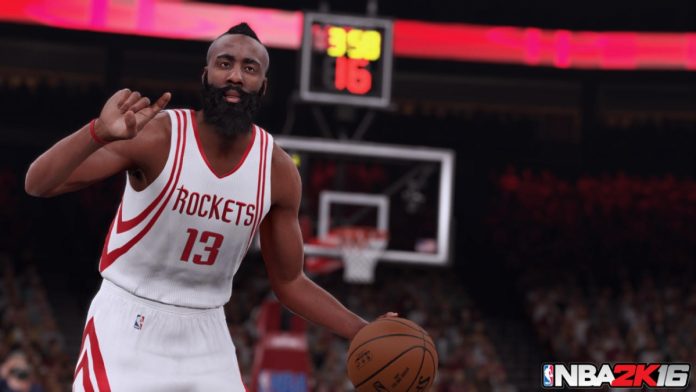 Fans can continue adding players to their rosters in "NBA 2K16" as 2K Sports released a new patch and locker codes.
At the moment, the locker codes released will give fans additional virtual currency (VC). These currencies can be used to upgrade players or teams, as well as buy additional items in the game. SHOOT2MUCH500 will give the player 500 VC, while #2KTVPOSTSEASON will give 1,000 VC. Aside from these, other gears or items can be unlocked through the following codes: #2KTVMELOGEAR, #AIRCRAFTCARRIER and RA9M5-EQZCF-2EYQQ-IF5AF-UEP51. Additionally, CheatCC said that the code PAYRESPECT will unlock an ABA ball in blue, red, and white color combination.
In order to unlock the codes, players need to go to the main menu and access "Options." From there, players need to choose "Features," and then "Locker Codes," before inputting the respective code to unlock the desired item. It should be noted, however, that these locker codes may be available only at a certain period.
Earlier this month, locker codes for different star players including LeBron James, Stephen Curry, and Michael Jordan were also released. CheatCC rounded up the players with highest rating, which lists LeBron James, Stephen Curry, and Anthony Davis as the top three for overall rating.
Aside from the patches, users of Xbox One will be happy to know that the patch update v3, made available for Play Station 4 earlier, is already available for the Microsoft console.
According to iSchoolGuide, Game Director of NBA2K16 Mike Wang said prior to releasing the patch, "We've made a number of significant gameplay fixes for this 3rd patch and my time has been swamped trying to test and balance gameplay before it goes out the door."
Meanwhile, as fans are still enjoying the continuous improvements and addition in 2K16, Wang revealed in the same statement that the team is already "starting new designs and feature work on 2K17."