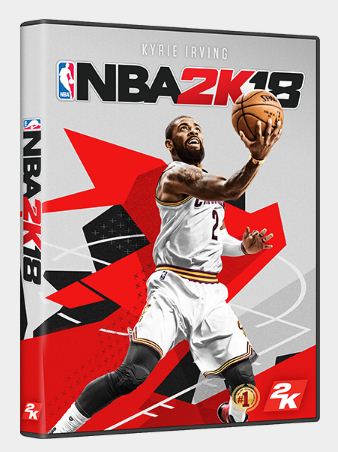 With less than two weeks away from its release, "NBA 2K18" reveals its highly-anticipated player ratings. The superstar who took the top spot was not a surprise. However, the ranking of two MVP frontrunners created a buzz among observers.
According to SportingNews, 2K rated Cleveland Cavaliers superstar LeBron James at number one, with a 97 player rating. The four-time MVP was followed by Finals MVP Kevin Durant of the Golden State Warriors with a rating of 96.
San Antonio Spurs forward and MVP finalist Kawhi Leonard took the third spot with a rating of 95. Leonard was praised for his much-improved numbers last season. He even earned the nod of NBA legend Michael Jordan as the latter called Leonard "the best two-way player in the game" last month.
The ratings' big surprise, on the other hand, was Houston Rockets' James Harden beating last season's MVP, Russell Westbrook of the OKC Thunder. Harden rated 95 against Westbrooks's 94, despite the latter's historic season. Westbrook capped his MVP year by being the second player in NBA history to average a triple-double the entire season.
Moreover, Harden, despite leading the league in scoring, was regularly criticized for his lack of defense. Tying with Westbrook are Stephen Curry of the Warriors and Anthony Davis of the New Orleans Pelicans. Rounding up the top 10 are DeMarcus Cousins (92) of the Pelicans, Giannis Antetokounmpo (91) of the Milwaukee Bucks, and Chris Paul (91) of the Rockets.
Meanwhile, 2K also revealed a new social space called the Neighborhoods. It will serve as a place where players can have their characters hang out, and purchase items and different kinds of services. Some of the most notable features of the Neighborhoods include a barber shop called Doc's. It's a place where players can get a trim patterned after their favorite NBA stars.
Another is a tattoo shop, where they can have their created characters inked and personalized further.
"NBA 2K18" launches on Sept. 19, with pre-orders opening on Sept. 15.