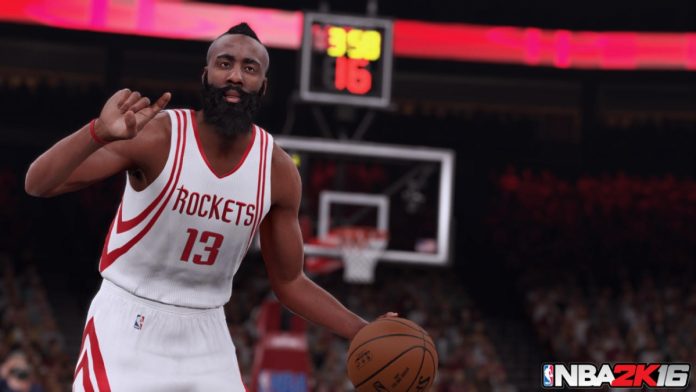 Fans of "NBA 2K16" will be delighted to know that a fresh wave of locker codes has been released by the video game's developer, 2K Sports.
According to Christian Today, some of the legendary NBA players that can be unlocked through locker codes are:
Michael Jordan: FZV7P-FQ9SU-SRNZZ-9AB27-9ZUUT
LeBron James: 9BUQS-QTKDU-ASYJU-3W183-QVXBC
Shaquille O'Neil: GSUM3-ESARX-GXD3T-S3QJQ-FIETU
Larry Bird: ZG9QQ-VYAVK-I2ZUD-TU2VL-ZFYLQ
Stephen Curry: NXYJ4-WQCRD-C2DQN-S36GF-TJMZ4
Karl Malone: Q1585-CPEWU-HZNWY-WK2EW-V1E4C
Meanwhile, Ronnie 2K of 2K Sports has also been revealing more codes through his official Twitter page. Some of the codes that he released recently are the following.
Paul George: WR9KL-6NQ9Z-CWWGF-MVG4C-T3L8P
Isaiah Thomas: XFQDT-TMQ6Z-I1TM6-8Q8J5-WNJGQ
Carmelo Anthony: AMIB1-95PFL-FD7LB-DQXHX-S7RBT
Andre Drummond: WMP5C-M6XLG-PMEEB-D1HRL-C3Y29
Jahlil Okafor: 3HJLX-M990W-FCP1G-WO7TS-V7NGB
CJ McCollum: XF090-80YEZ-Q7TY7-825HK-QJSBZ
To use the codes, gamers should access "Locker Codes" through the Main Menu and then choosing Features/Options. Once the code has been entered correctly, a notification will be sent to the player to verify the action. However, in case the locker codes do not work, the support page of the game developer should be contacted.
In the same report by Christian Today, players can also enter the following codes via the Features/Options section to get 5,000 more Virtual Currency or VC to buy upgrades such as gears and costumes.
OKFORNBA2K
KEEPONPLAYIN
ASMOOTHMOVE
Another way to earn easy VC, as reported by Cheat Code Central, is through myCareer. Players must set the difficult to "Hall of Fame" with 12 minutes of game time every quarter. Then, simulate it until the end of the game to get 400 to 800 VC. The amount of the reward will depend on the stats of the players in the team chosen. However, gamers must remember that the game has to be simulated after the ball has been tipped-in. Also, patches for the game should be deleted or not be downloaded to make the glitch work.
"NBA 2K16" can be played on the PlayStation 3, PlayStation 4, Xbox 360, Xbox One, and PC Download via Steam.