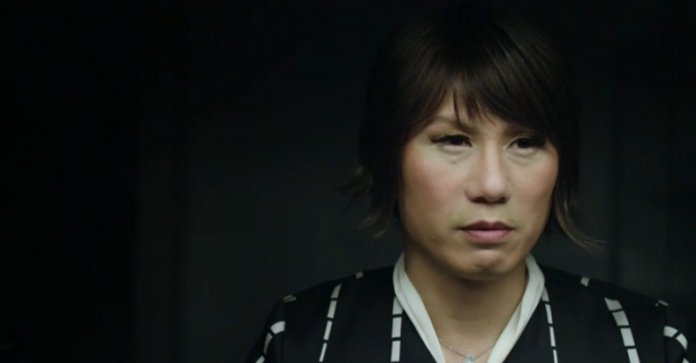 "Mr. Robot" is packing a lot of unknowns in terms of its game players which only makes its narrative more interesting. For one, lead Rami Malek who plays young hacker Elliot turns out to be suffering from a social anxiety disorder which prompts his hallucination of Christian Slater's Mr. Robot. While Elliot will still be the center of the show, the personalities surrounding him also arouses curiosity from the viewers – one of which is BD Wong's White Rose.
The premise of the character is already fascinating in itself being a transgender, add to that her highly dubious intentions in the overall dynamics of the show especially in light of the recent E. Corp hacking.
Wong, who is not new in terms of transcending sexual orientations in terms of the characters he plays recently revealed that he was still apprehensive about taking the role of the head of the Dark Army at first.
"I was incredibly nervous," he told Out.com. "When you get an offer to do a TV show, you don't always know where the producers are coming from. I said, "Whoa, I don't want to exploit a maligned community of people." The last thing I wanted to be was a man disguised as a woman. I think that's old. "
Although notable for his work in "Law and Order: SVU" where he stayed for a couple of seasons as well as in the "Jurassic" movies, Wong has long been critically acclaimed for his work in "M. Butterfly." The theater show had Wong play Song Liling, a man masquerading as a woman who eventually embroils in an affair with another man.
There may be some parallel to Song and White Rose, but it eventually came down to how "Mr. Robot" creator Sam Esmail pitched the character to Wong that had him hooked."Sam [Esmail, Mr. Robot's creator] was able to allay my fears: He said Whiterose wasn't a man disguised as a woman she was a woman disguised as a man. And that was very different to me. There are things in the second season we keep having dialogue about: "Tell me why this is happening, so I can be comfortable with it," the 55-year-old actor recalled.
Esmail has already expressed his intentions of providing "Mr. Robot" a steady dose of White Rose while still being able to preserve her enigmatic charisma. Wong's portrayal was so palpable that even just appearing in two episodes and among an overachieving cast, he was able to nab a Critics' Choice Television Award for Best Guest Performer in a Drama Series nomination last year.
Find out how White Rose stirs things up in the upcoming season of "Mr. Robot" set to premiere on July 13, 10 p.m. EST on USA Network