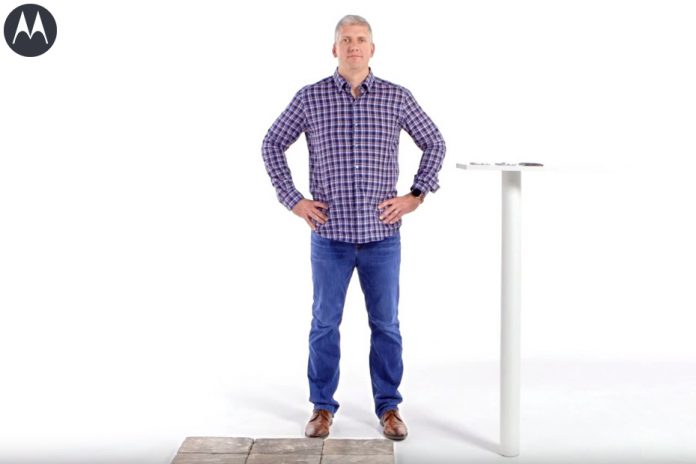 Motorola has unveiled their newest smartphone to the world the shatterproof Moto X Force. Launched in an announcement via a video presentation in The Official Motorola Blog, the device boasts the shatterproof property of Motorola's newest offering.
In the video, Motorola mobility President Rick Osterloh conducts a drop test on hard brick using devices from two leading mobile developers. The first two smartphones are damaged from the fall, while the Moto X Force does not sustain any damage at all and remains in perfect working condition.
The new Moto X Force has a 5.43-inch display with 1440 x 2560 Quad HD resolution, touted as the world's first smartphone with a shatterproof display. Equipped with Moto ShatterShield technology, it is guaranteed not to crack for up to four years, all thanks to five layers of integrated protection system preventing impact to inflict any form of damage to the device.
It runs with an octa-core Snapdragon 810 processor with a 2 GHz CPU clock speed. It packs a 3 GB of LPDDR4 RAM, with either 32 GB or 64 GB built-in internal storage options. It supports microSD external expansion of up to 2 TB.
The Moto Maker personalization feature is rumored to be incorporated for the Moto X Force.
As for the camera, a 21-megapixel rear camera is present, featuring support for zero shutter delay, coupled with a 5-megapixel front camera with an LED flash beside it.
It boots on Android Lollipop, and with the TurboPower fast charging feature, the 3760 mAh battery can be charged for 13 hours' worth of power in just a matter of 15 minutes.
The Moto X Force is now available in the U.S. via Verizon and is known as the Motorola DROID Turbo 2. Available since Oct. 29, the DROID Turbo 2 can be bought for $26 per month for 24 months or for $30 per month for 24 months.
The Moto X Force will be released across regions worldwide sometime around this month.