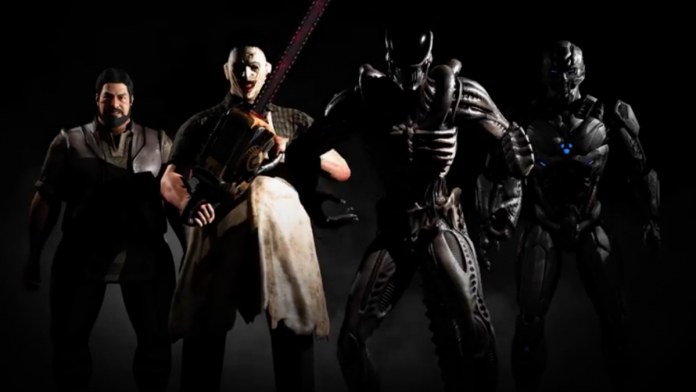 Fighting game fans can expect a big update coming soon to the latest installment in the "Mortal Kombat" video game series, "Mortal Kombat X," as some big news for the game has been teased as coming out during this year's Evolution Championship Series.
Ed Boon, the game director for "Mortal Kombat X" as well as the creative director of the game's developer studio NetherRealm Studios, recently took to Twitter to talk about his studio's projects and recent announcements.
Last week had the latest Electronic Entertainment Expo and all of its video gaming related news, among which was the long awaited announcement of the "Injustice 2," the sequel to the 2013 superhero fighting game "Injustice: Gods Among Us."
Apparently, some people thought that NetherRealm Studios' work on "Injustice 2" sidelined the much anticipated third post-release update for "Mortal Kombat X." Boon took to his Twitter to assuage those concerns, assuring his followers that was not the case.
Further increasing the fans' anticipation for the next update to "Mortal Kombat X," Boon posted another message hinting at a big announcement set to come during one of the biggest fighting game competitions in the industry.
"evEn with the recent announcement of injustice 2 …. we'Ve got some cool mortal kombat x news cOming! :)" said Boon's message. The specific use of capitalization spelled out "EVO," which is the shorthand term used to refer to the Evolution Championship Series. Boon's message hints that the next update for "Mortal Kombat X," possibly even the announcement of "Kombat Pack 3," will happen when EVO 2016 begins.
In other related news, Boon also announced that the pot bonus for the "Mortal Kombat XL" competition at EVO 2016 has been increased by $50,000 thanks to both NetherRealm Studios and Warner Bros. Games.
EVO 2016 is scheduled to begin next month, on July 15, and will run until July 17. The initial bulk of the competition will take place at the Las Vegas Convention Center, though the finals on Sunday will be held at the Mandalay Bay Events Center instead.