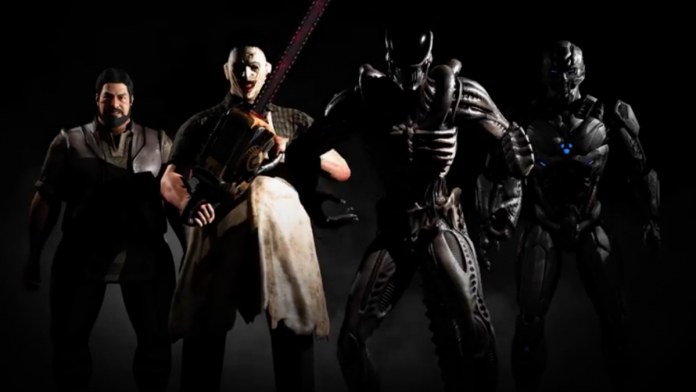 Rumors have it that the upcoming downloadable content pack for widely popular fighting game "Mortal Kombat X" titled "Kombat Pack 2" will feature some of the characters from films alongside some of the classic and original ones.
Based on an alleged leaked promotional video, four playable characters will be added to the roster. These include Leatherface from the movie "Texas Chainsaw Massacre," Xenomorph from "Alien," a classic "Mortal Kombat" character Bo Rai Cho, and a new 'Kombatant' Tri-borg, who is a combination of Cyrax, Sektor, and Robot Smoke.
The teaser features what can be expected from the additional character such as Xenomorph's fatal move which appears to be a chest buster and Leatherface's interesting use of the chainsaw.
However, the clip only states that gamers may expect the DLC sometime this 2016 but no specific date has been mentioned yet.
Meanwhile, co-creator and creative director in NetherRealm Studios Ed Boon took it to Twitter to tease his followers that the new year will be a good one for the fans of the franchise. "Mortal Kombat X will keep things fresh! More characters coming in 2016! Now you can play the New Years Tower!" he said.
Moreover, there are speculations that more terrifying characters from more movies may be included in the future such as Jason Vorhees from "Friday the 13th," Michael Meyers from "Halloween," and Arnold Schwarzenegger's lead role in "Terminator." It still remains to be seen if this comes into fruition.
"Mortal Kombat X" was launched April last year across platforms including Xbox One, PlayStation 4, and PC. It has also been recently named as one of Hardcore Gamer's Best Game of 2015 with its in-depth combat, multiplayer suiter, diverse array of fighters, and engaging narrative which picks-up and has been developed from 2011's iteration of the game.