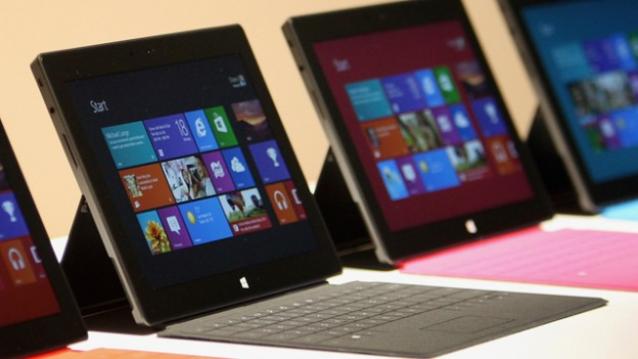 If you're a fan of Microsoft and you're planning to get a new device for yourself or a loved one for the holidays, checking the specifics could be a major help in finding that perfect tablet computer.
Microsoft's latest offerings, the Microsoft Surface Pro 4 and the Microsoft Surface Book, should of course, be at the top of one's radar in the hunt for the best buy, but the Surface Pro 3 should not be scoffed at either, according to CNET.com.
In terms of pricing, the Surface Book which retails at $1,499 seems relatively more expensive than the latest iteration of the Surface Pro. The Surface Pro 4 costs only $899, but since it does not have a keyboard included in the package yet, purchasing the complete set could set back buyers a total of $1.030.
In terms of screen size and resolution, the Surface Book has the advantage. It sports a bigger screen at 13.5-inch with a 3,000×2,000-pixel resolution while the Surface Pro 4 has a 12.3-inch screen with a 2,736×1,824-pixel resolution.
The weight is almost the same as Microsoft Surface Pro 4 weighs 1.69 lbs. (766g) for Core M, 1.73 lbs. (786g) for Core I while the Surface Book is slightly lighter at a flat 1.6 lbs. (726g).
Microsoft boasts of its Surface Pro 4 as the thinnest in its tablet computer line with a thickness of .51 inches including the keyboard while Surface Book is almost twice at thick at .9 inches.
Both run on Windows 10 OS and up to 6th-gen 2-core Intel Core i7 processors while the Surface Pro 4 supports up to Intel Iris 540 graphics compared to Surface Book's Intel HD 520 or Nvidia GeForce.
As for storage, both have variations of 128GB / 256GB / 512GB / 1TB, while for RAM, the Surface Pro 4 has variations of 4GB / 8GB / 16GB. The Surface Book only has 8GB and 16 GB variants.
In terms of battery life, Surface Pro 4 lasts up to 9 hours with video playback while the Surface Book can last up to 3 hours longer with video playback.
Meanwhile, buyers could also consider the Surface Pro 3, which at a price point of $799 up to $930 including keyboard also has pretty decent specs compared to its successors. Because it was released earlier, it is supported by Windows 8 instead of Windows 10 out of the box. The good news is it is upradable to Windows 10 too.
It runs on up to 5th-gen 1.7GHz 2-core Intel Core i7 processor and sports lower RAM with 4 GB and 8 GB variations only compared to the later models which support up to 16GB.
In terms of thickness, it is thicker than the Pro 4 at .55 inches but thinner than the Surface Book. Its display is also impressive at a size of 12-inch and 2,160×1,440-pixel resolution.
All in all, the final decision of what to buy would depend on the users' need and budget but these three offerings from Microsoft offer great options for the meticulous buyer.