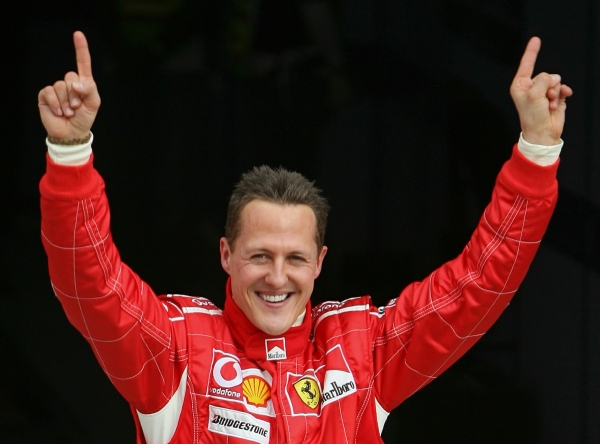 Decorated German racing car driver Micahel Scumacher who won multiple accolades in his almost two decades of racing is reportedly slowly recovering from the skiing accident he was in almost two years ago.
The two time Laureus World Sportsman awardee previously retired in 2012 and suffered a terrifying skiing accident in December 2013.
The famed racer was in the French Alps skiing with his 14-year-old son Mick when he fell off an unsecured off-piste and hit his head on a rock. Despite wearing a helmet, the traumatic brain injury was so severe that he was put into a medically induced coma for six months.
In April 2014, his agent reported that the former world champion was slowly being withdrawn from the induced coma and had been showing moments of consciousness. After five more months in the hospital, he was finally brought back to his home for further rehabilitation.
In the latest update, family friend Jean Todt said that the former champion is still fighting for his life. Todt served as the Ferrari F1 team boss during the years that Schumacher bagged almost every racing competition. "Michael is a close friend, his family is very close to me, and I'm very close to them as well. I see Michael very often, and Michael is still fighting, and we must keep fighting with the family," the Frenchman said according to a report by The Independent.
However, the medical bills are reportedly taking their toll, amounting to $154,000 per week with a grand total of almost $15 million already spent, according to the Australian Network News. A few other reports have claimed that Schumacher's wife of almost 20 years, Corinna, has already sold her husband's 34 million jet and is planning to also put their French Chalet on the market to cover the medical costs of the 7-time Formula One champion.