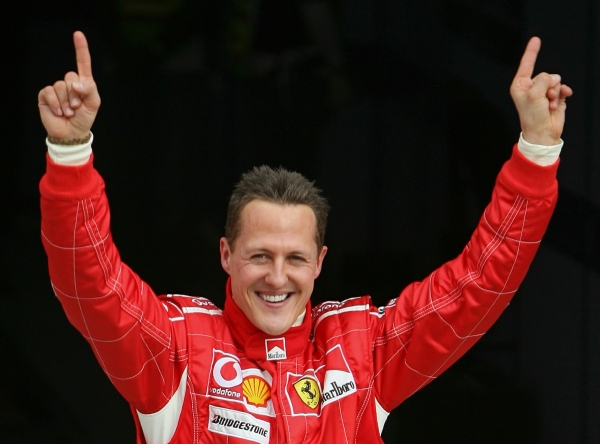 Michael Schumacher, who has been in the hospital since his skiing accident in December 2013, is said to be making progress with his condition.
According to a report by the Telegraph, Schumacher has been showing slow, yet progressive signs of recovery.
However, the racer is still unable to speak and move. The family has, thus far, kept the news of his medical condition a secret from the rest of the world. Sabine Kehm, Schumacher's condition team manager, speaking to the press defended the family's decision to do so. She said that the decision has been made in accordance with Schumacher's wish to keep his private life, private.
Jean-Francois Payen, one of Schumacher's doctors revealed that it will be years before that the F1 champion can return to his normal self.
Speaking at a press conference, Payen said: "I have noticed some progress but I would say we will have to give him time. It is like for other patients. We are in a time scale of one to three years, so you need patience."
Schumacher, who was out of the coma four months after the accident, was moved from Grenoble Hospital to Lausanne in June last year for further recovery. He was later brought to his home in Lake Geneva, where he is taken care of by his family and personal doctors.
In other news, the official website of Michael Schumacher was relaunched in Novemeber, last year, to mark the 20th anniversary of the driver's first world championship. Currently, the site allows its visitors to send message and wishes to the family under the option, 'How to Wish Michael Well.'
Meanwhile, Schumacher's 16-year-old son Mick, is said to be getting into races, himself, continuing his father's legacy. Mick recently suffered a fracture in his right hand during a Formula 4 race at the Red Bull Ring in Austria.