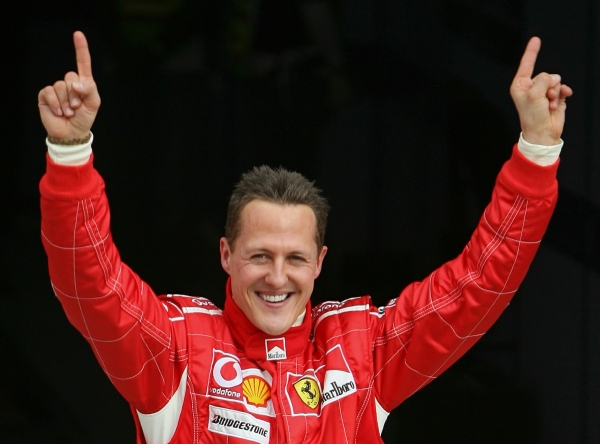 The reason for the lack of news on the recovery of racer Michael Schumacher has finally been revealed and his fans now know why updates on his current health condition seem to be scarce. According to Schumacher's manager, Sabine Kehm, the scarcity of news is a deliberate attempt from Schumacher's camp to avert misinterpretation of the real status of his health.
"At the moment, I see no alternative… every sentence is a catalyst for new inquiries, every word is a beacon for further information. It never dies down," Kehm said in her interview with Sueddeutsche Zeitung, a Munich-based newspaper.
There were rumors claiming that the racer is back on his feet once more, literally and figuratively speaking, as stories of him being able to walk on his own surfaced. While Kehm dispelled these rumors, she expressed hope that the 47-year-old racer will fully recover soon.
It was last month when ex-Ferrari chief Luca di Montezemolo saddened Schumacher's fans as he shared with the public the latest piece of information he knew about the racer. He was quoted as saying:
"I get news about him constantly, and unfortunately it's not good… unfortunately, a skiing accident ruined his life."
When Kehm was asked to comment on di Montezemolo's earlier pronouncement, she kept mum. She reasoned that prior to Schumacher's comatose, the racer managed to lead a private life despite his celebrity status, and everyone was okay with it. She adds that she is circumspect when sharing information about Schumacher as one answer won't suffice, stressing that Schumacher's recovery is a constant process.
It was in December 2013 when Schumacher was placed in a medically induced coma, following a skiing accident in the French Alps. Since his return to his Switzerland home, news about his recovery have been elusive. The last time Kehm gave an update on the status of the racer was during the opening of an exhibition in Marburg, central Germany last month, which honored Schumacher's Formula One career.
"… We can't change what happened. We have to accept it and hope, with all we have, to give our support, so that one day he will be back again here with us," Kehm said at the event.