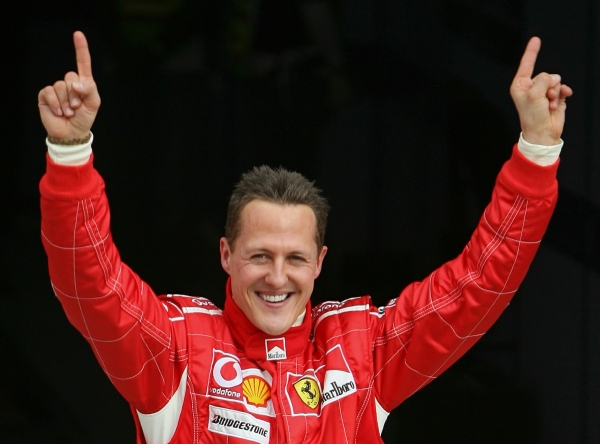 Two years after an ugly skiing accident at the Meribel Resort in the French Alps in December 2013, Michael Schumacher, seven-time F1-world champion, is undergoing rehabilitation in his own home in Geneva, Switzerland. Reports have not been very substantial regarding the true state of the racer's health, but Jean Todt, President of the Federation Internationale de I'Automobile, has recently given Schumacher fans reason to hope. He revealed that Schumacher is fighting for his recovery.
The F1 racer woke up in June from an induced coma after he sustained serious head injuries during his accident. His home was fitted with state-of-the-art medical equipment to give him the best care around the clock by 15 medical experts.
But recent information shared by Luca Cordero di Montezemolo, Former Ferrari president, also gave fans reason for concern when Montezemolo shared his "devastation" at an interview, "Seeing him in this situation is terrible. You know not what you should do."
Speaking to the International Business Times, he added that it pains him to witness Schumacher fight for life. He shared of Schumacher, "He is an extraordinary person, who even in the most difficult moments was an absolute player, to see him in this situation is terrible." And he adds, "It's a situation in which you don't know what you should do, so I try to recall so many great moments in life that we celebrated together. I always think of him as an exceptional pilot, man and friend. I must also admit that I have the courage and strength of the family, of Corinna and the children, admire how they help Michael. From the bottom of my heart, I hope ever to hear good news soon."
Todt also remains optimistic, according to Auto Sport, "Michael is a close friend, his family is very close to me, and I'm very close to them as well.
"I see Michael very often, and Michael is still fighting, and we must keep fighting with the family."