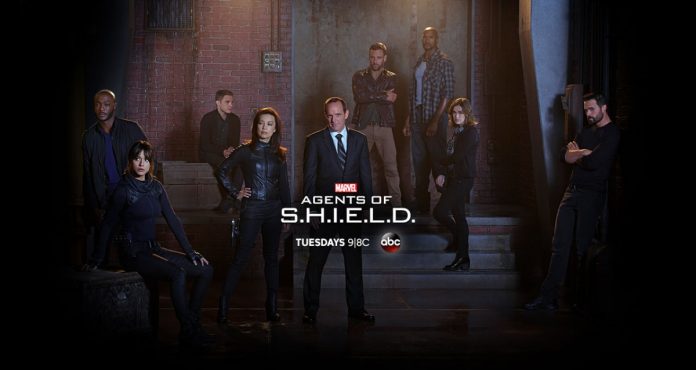 For fans expecting Bobbi (Mockingbird) and Hunter to get their own spinoff show, there is some bad news as ABC aborted the idea even before it began. The good news is, there's still Marvel's Agents of Shield Season 3 to watch out for where the characters are bound to make an appearance.
Adrianne Palicki who plays Bobbi, said in a recent interview with IBTimes that her last line in the Season 2 finale "I can't do this anymore" was intended to spark the spinoff but it did not materialize. She said she has no idea what's in store for her character when the show returns this fall because the writers always keep them in the dark.
"Literally, like this whole season, they were like, 'You have this secret. And I'm like 'What's the secret?' and they're like, 'I can't tell you.' It's like, 'Well, how do I act? I don't know.' They're like, 'You're not a bad guy.' Thanks. That's literally what I get," she said.
Executive Producer Jeff Bell seemed confident that there's room for the two to come back for the next season.
"When they return, we expect to have great stories for them both as a couple and within the larger team, whether they're part of it or parallel. Twenty-two episodes makes for a long season, so there are opportunities to split people off and bring them back together," he said to Entertainment Weekly.
Speaking of returning cast members, it seems the door has not yet been closed to the return of Zal Cabo (Kyle MacLachlan) who got his memory erased last season to keep his alter ego Mister Hyde at bay, reported zap2it.
MacLachlan said he was very surprised at the way his character was written off from the season as it left an opportunity for him to return.
"I was sort of expecting as we got closer to the end that he was going to go out in a big ball of fire or whatever. That wasn't the case. They found the way to sort of give him a life and left the door open," he said.
While there are characters who are uncertain of their return, there were also those who have been promoted to series regular whom fans will see more of in the upcoming season.
Den of Geek reported that Henry Simmons and Luke Mitchell have signed up for a more permanent gig in the show.
Simmons plays Agent Mack, an ace S.H.I.E.L.D. mechanic who hates aliens while Mitchell plays Lincoln Campbell, an Inhuman with the ability to manipulate energy.
With this development, fans believe that Season 3 will focus more on the Inhuman arc that they have started in the second season.