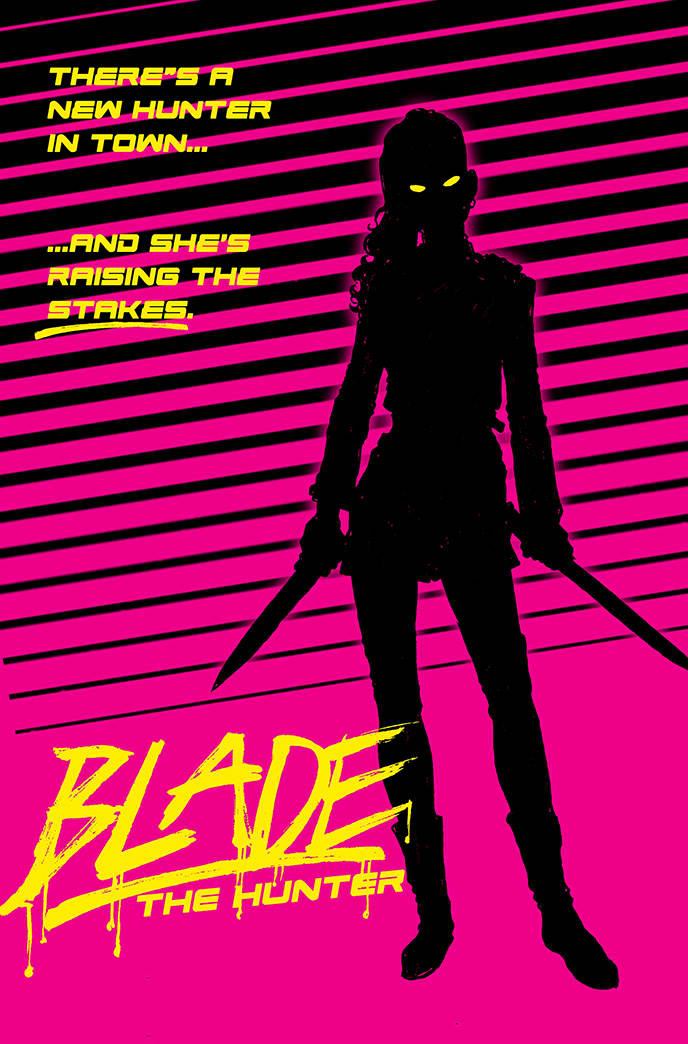 Blade returns to the comics, but this time, the famed Daywalker won't be alone, as he is joined by none other than his own daughter!
Revealed at the "Women at Marvel" panel at the recently held San Diego Comic-Con, the new series will be crafted by Tim Seeley and Logan Faerber.
The new series will see Blade as a character that is way past his prime years. In an interview with Comic Book Resources, writer Seeley discussed the new series.
"Blade to me has always been a guy with a single-minded goal — Kill Vampires. That's it. He wants revenge, and lots of it. But, after 50 or so years of revenge, he's starting to lose his edge. He's starting to forget why he hates vampires so much. Why he hates himself so much. And he's starting to wonder if there's more to 'life' than what's he's been doing. So I'm picking up on what I always found frustrating about the character, and using it to go in a new direction. He's a half-vampire who can 'walk in the day' but hasn't spent much time actually enjoying the sunshine."
However, Blade won't be alone in this new adventure, as he will be joined by Fallon Grey, his 16-year old estranged daughter.
"My take on Fallon is that she's an 'anti-Peter Parker. She's popular, well liked, and everyone around her thinks she has the future by the balls. But those kinds of expectations come with their own stresses, and part of Fallon's story will be dealing with what people expect her to be," he continued.
The new Bladeseries will premiere on October, along with various reboot titles of popular marvel franchises, following the Universe-shattering events of Secret Warsan "all new, all different" Marvel, where popular classic characters get a new and never-before done take on their stories.