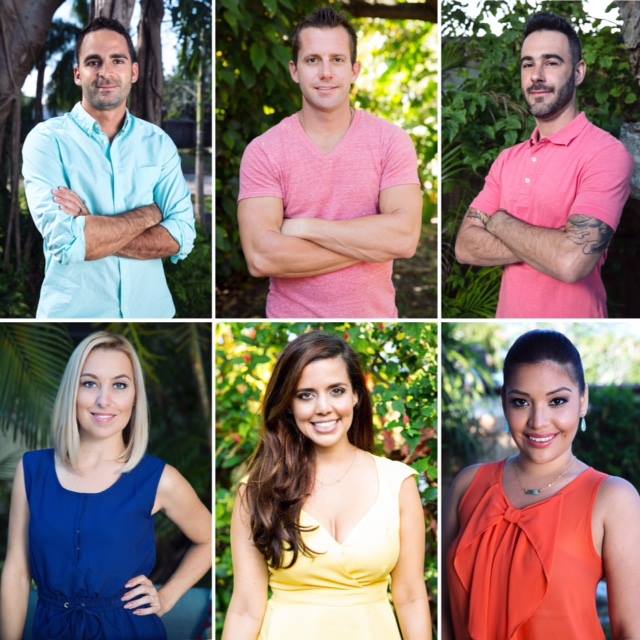 Stop, think, and browse on or not! This article contains spoilers from "Married at First Sight" season 4 episode 4 "Honeymoons, Part 1." Proceed with caution.
After getting married and meeting the relationship experts in episode 3, the couples of FYI's reality TV series, "Married at First Sight" season 4, went off to their honeymoon trips with a full load of excitement, untold secrets, and their first dose of marital un-bliss.
Lillian Vilchez and Tom Wilson, considered to be the model couple of this season, were the only ones who took their relationship to the next stage and consummated their marriage on the first night. Lillian even confessed to the camera that she could actually see herself fall in love with her husband despite having known him for just a few days.
However, a comment that Tom made about people who buy new cars in order to find happiness rubbed Lillian, a real estate agent who drove an expensive car, the wrong way. It was like saying she was materialistic, but Tom quickly clarified that he wasn't referring to his wife per se, nipping the misunderstanding in the bud before it could become a full-blown argument. Nice move, except that he still hasn't had a chance to tell his new wife about the fact that he lives on a tour bus.
Sonia Granados and Nick Pendergrast may not have consummated their marriage yet, but they're moving at a slow and steady pace that's favorable to both of them. However, tension rose while they were getting through their pillow talk assignment, wherein Sonia told Nick that she really liked him and Nick responded by saying that he's quite content with their relationship's current pace. This upset Sonia, who had yet to hear a compliment from Nick, whom she had been complimenting all day.
She wouldn't tell Nick when her husband asked her what was wrong, which caused Nick to walk out. They eventually talked it over when Nick came back and decided to move past the matter for now.
Meanwhile, Heather Seidel was not at all pleased to find out that her new husband, Derek Schwartz had been smoking every day since their honeymoon trip began. When Heather told Derek about it, Derek felt offended for having been judged so quickly. After taking a couple of hours away from each other to cool off, Derek returned to their room to find Heather still not giving up on her anti-smoking stance. This led Derek to point out that Heather had been drinking more than he smoked, and that if she kept on judging people based on something they do that she didn't like, she'd be a lonely person for good.
The words stung Heather, who took to the camera and said, "This is the fifth day of our honeymoon and it's a mess. I didn't want it to be like this."
Lillian and Tom seem to be doing really well, but how would Tom's minimalist lifestyle sit with Lillian when she finds out that her husband lives on a tour bus? Will Nick ever be sensitive enough to figure out Sonia's thoughts and needs and properly respond to them? And will Heather and Derek still be able to patch things up after their recent argument?
"Married at First Sight" season 4 continues with episode 5 titled, "Honeymoons, Part 2." A summary on TVGuide reads, "Tom and Lillian grow closer, but Tom keeps back a secret. Also: Nick and Sonia get competitive and Heather and Derek experience new conflicts.
Catch it on Tuesday, Aug. 23 at 8:45 p.m. EDT on FYI.