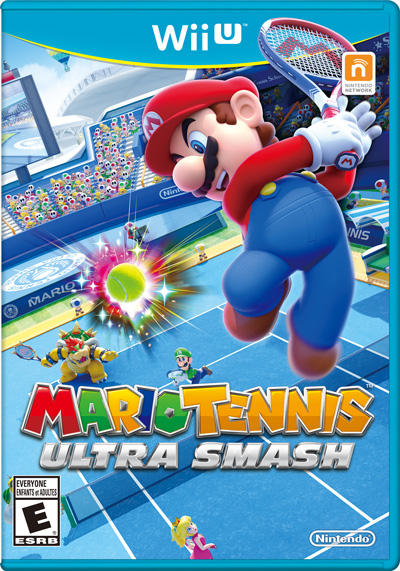 Starting Nov. 20, Mario and his friends will once again be featured in "Mario Tennis: Ultra Smash" for Wii U.
According to the official Nintendo site, players will be happy to know that they can use supported amiibo figures to partner with them for online doubles matches. Their support can also be used against computer-controlled opponents in the offline Knockout challenge mode wherein it is expected that players will have a tough time against tough rivals.
Among the amiibo characters that can be used are Mario, Luigi, Peach, Bowser, Yoshi, Yarn Yoshis, Rosalina, Wario, Toad and Donkey Kong.
The game modes that players can choose from, aside from the offline Knockout Challenge, are: the Mega Battle, wherein characters grow to gigantic proportions to dominate the match after grabbing a mega mushroom; and Classic Tennis, which has two variations. The first is the Standard mode, which features chance shots and jump shots minus the bonus of the mega mushroom, and Simple, which, based on the description, entails a simple, no frills tennis game with a traditional set of rules.
There is also the online multiplayer mode where players can go head to head with players from around the world on Mega Battle or Classic Tennis modes.
The game also introduces new moves in addition to standard topspin, lobs and slices. New moves like the Ultra Smash move give players the ability to leap high and smash the ball against their opponent for a high impact score.
Players also get some extra help through Chance Areas that appear randomly to help them unlock super strong smash or bamboozling slices.
The game is now available for preorder and will cost players $49.99 in the United States. Prices vary in Canada depending on the retailer.
Nintendo has also released the trailer for the game on its official YouTube channel.