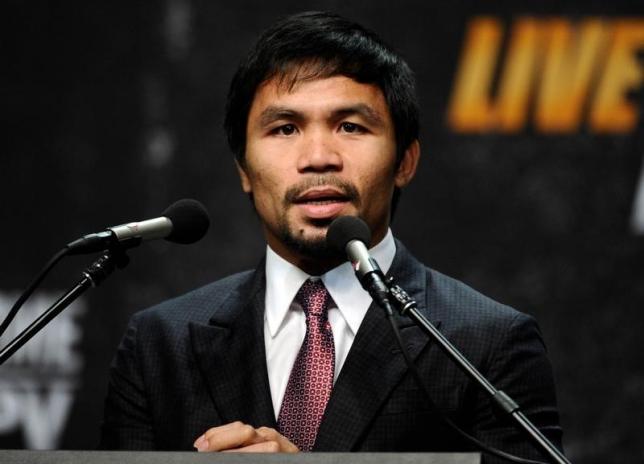 It boils down to two names, Crawford and Khan, for Manny Pacquaio's last fight as professional boxer.
Top Rank Promotions head chief, Bob Arum revealed that Pacquiao is eyeing either current WBO welterweight champion Terence Crawford or his former sparring partner, Amir Khan for his farewell fight next year, April 9.
At the start, a list of possible matches for the veteran boxer who is popularly known as "Pacman" because of his ability to just go head to head with his opponent same as a pacman's way of tirelessly eating its prey, includes Argentine Lucas Matthysse as well as a rematch of this year's "Fight of the Century" with Floyd Mayweather Jr.
Another prospect that Pacquaio's camp looked into was a fifth installment of his saga with Manuel Marquez where he suffered a knock out defeat in their last bout in 2012. The 83-year-old promoter revealed that "El Dinamita" was Freddie Roach's main choice for the exit fight of Pacquaio but the camp of the Mexican fighter declined the offer.
The April Pacquaio boxing clash was decided as his final fight because the 36-year-old, 8-time world champion is running for a Senatorial seat in the upcoming 2016 Philippine Elections. Amidst being criticized for his absences in the Philippine Congress which he is now serving in as the representative of Mindanao's Sarangani Province, Pacquaio is serious about seeking higher office claiming that his intention is to help his countrymen.
Meanwhile, in a separate report by Daily Mail, Amir Khan has allegedly signed the contract as Pacquiao's opponent in April 9 in Las Vegas. The news has apparently reached Arum's office but he adamantly told Yahoo Sports that these claims are simply not true. "I'm sitting here trying to figure a way to sell tickets to my fight [between Timothy Bradley and Brandon Rios on Saturday] and now my phone is ringing off the hook because this lunatic made some sh** up," the promoter says.