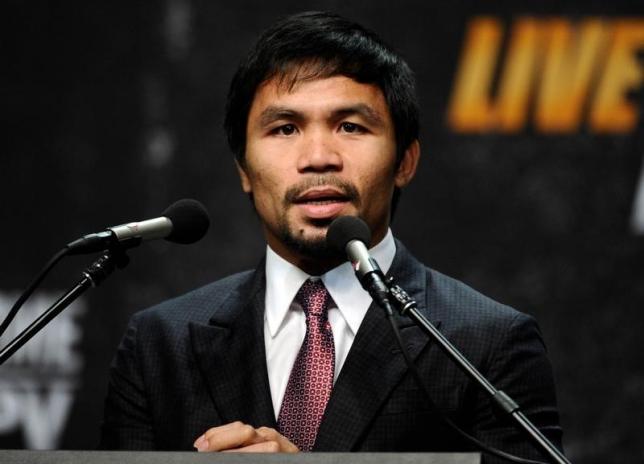 In the world of boxing, booking a date with a future hall of famer can be a sure ticket to higher places for new and budding boxers. With this in mind, how come Manny Pacquiao still has not found an opponent for his supposed April bout?
Pacquiao is one of the best boxers this generation despite coming from a loss versus Floyd Mayweather Jr. Unfortunately, unlike fans who would like to know ahead of time, the Filipino fighter is reportedly taking his time in picking out his next adversary.
"We're in no rush. Manny and I have sat down and we've discussed what we think is the best option for Manny. Before I head back on the 9th (of January) I will sit down with (Top Rank CEO) Bob (Arum)," revealed Mike Koncz, Pacquiao's long time adviser, reported Boxing Scene.
What was supposed to be narrowing down is becoming broader as opponent names continue to grow as time progresses. In the recent weeks, names like Timothy Bradley, Amir Khan, and Terrence Crawford popped up as possible candidates. Lately, Adrien Broner was also added in the mix.
Despite this, Koncz is confident about the supposed fight date and as of now, there are no talks of postponing or rescheduling to a later date.
"We're definitely going to fight on April 9th and more likely than not it will be at the new MGM Grand arena. I already told Bob we'll definitely keep the date, the pay-per-view date because Manny approved that this past week and I told Bob that in a text message. Now we just got to work out the details of the final opponent and that's it," he said.