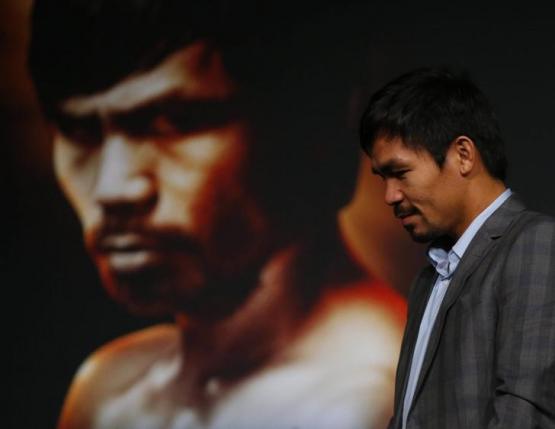 Eight-division world champion Manny Pacquiao believes that the broadcast of his rubber match against Timothy Bradley will in no way help him with his senatorial campaign.
"Pacman" will be fighting his 66th and supposed final bout on April 9 against "Desert Storm" at the MGM Grand Garden Arena in Las Vegas, after which he intends to focus on being a full-time politician and public servant in his home country of the Philippines.
Currently a congressman for the Sarangani province of Mindanao, Pacquiao will be running for senator on the May 9th Philippine elections. And for some of his political rivals, his April 9th fight gives him the upper hand and exposure, as he will be gathering supporters from all around the world to watch his fight.
In a report by Philippine news outlet Spin.ph, Pacquiao responded to the said allegations through a letter sent by his lawyers.
"Simply put, there is no actual or justiciable controversy presented before this Commission because the questioned media coverage of the fight… will only happen on April 9, 2016, or more than a month from today, and given the current situation, many things may or may not happen," Pacquiao's statement said.
According to Atty. Antonio Carlos Bautista, one of Pacquiao's legal counsels, the said fight is not a political activity, noting that the Filipino boxing icon is not violating any laws of the country's Commission on Elections (COMELEC).
Bautista added that the length of Pacquiao's exposure during the fight may also vary, given that a boxing match may last as short as a few seconds, should a quick knockout occur.
"If that were the case and the fight happened to end quickly, even if we say that it was a partisan political activity, Congressman Pacquiao will not be violating any regulation," Bautista said in Filipino.
According to COMELEC rules, each political candidate is given 120 minutes of television ads and 180 minutes of radio plugs.