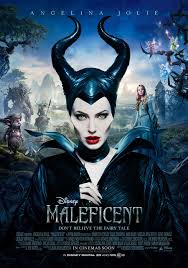 Following the box office success of the first Maleficent live action movie, after it raked in $760 million for its $186 million budget, the magnificent Maleficent is officially confirmed to have a sequel, thanks to recent developments in Disney.
The Mirror reported that Disney hired Linda Woolverton to write the script while Angelina Jolie is constantly being updated about its progress. The Oscar winner is yet unconfirmed to reprise her role but the studio is reportedly in talks to get the star back on board to headline the sequel.
Aside from Maleficent's script, Woolverton is also working on the script for Alice through the Looking Glass, a sequel of Alice in Wonderland according to Christian Today.
In an interview with USA Today, the star said: "I don't know. I enjoyed it. I just feel like we did this one thoroughly and I don't think there'd be another. I feel like this is the one, if I was going to ever do a Disney one, this is the one I wanted to do. And I think we've done it well."
Given that Disney already gave the magical go signal, fans can only hope that Jolie will indulge everyone through a sequel for another visual treat.
Meanwhile, Jolie is not the only one who is not yet confirmed for the sequel as production designer Robert Stromberg remains unattached to the follow up, reported Realty Today.
Joe Roth, for his part, has already committed to produce the sequel.