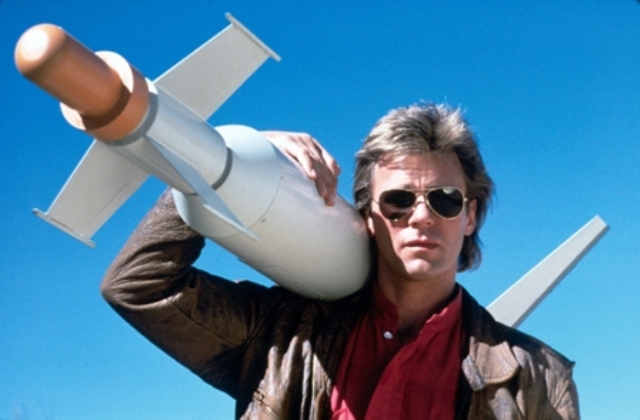 "MacGyver" is sure to get a reboot as CBS has given the green light for its production.
While this is good news for the fans of the original series, it may not have come as a surprise to some. Variety reported that, since the project was put into development in October last year, it was already believed to be the top priority of the network.
"MacGyver" 2016 is a reimagining of the famous TV show from the '80s that starred Richard Dean Anderson. The original series came up with 139 episodes and had the viewers glued to their TV screens, waiting for how MacGyver would provide a non-violent solution to or escape from a life-threatening situation through his unconventional means.
Paul Downs Colaizzo will scribe the upcoming "MacGyver" series. On the other hand, the executive producer of the original series, Henry Winkler, will be joined by James Wan, still for the same responsibility. Apart from serving as one of the show's executive producers, Wan will also contribute his directing skills to the pilot of the show that will eventually segue to the series. However, as to who will play MacGyver ? a role that made Anderson a household name back then ? remains the biggest question.
In an article posted on the LA Times in October last year, writer Libby Hill suggested that, in order to ensure the "MacGyver" reboot will be a success, the team behind it should feature an undiscovered talent who has a charisma that is at par with that of Anderson. On the contrary, she also opined that the upcoming rehashed version of the show may end in smoke as reboots are not the future of television.
Apart from "MacGyver," CBS is also reviving a few other shows from the past. It is set to reboot "Nancy Drew" and "24: Legacy", which will feature a new cast and concept. It will also carry the continuation of "Prison Break" in addition to the sequel of "Cruel Intentions" and "Taken." The network is also set to offer its viewers a reimagined version of the movie "Training Day."