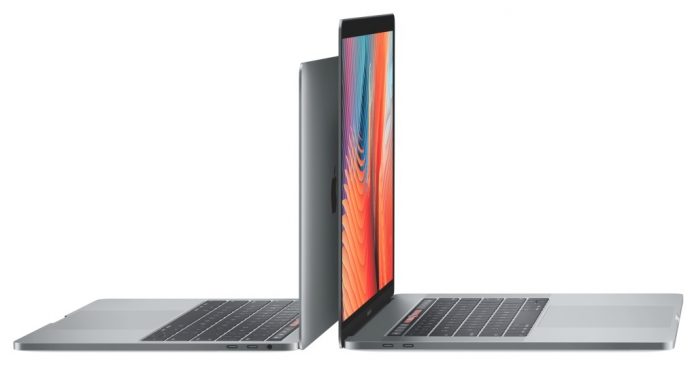 A new generation of Apple's revolutionary and high-end MacBook Pro line will be released in 2017, according to several sources.
An article from Forbes suggested that the newest MacBook Pro will be unveiled in mid-2017. The report also mentioned that the American multinational technology company would likely acquire the latest, more responsive Intel Kaby Lake processor.
The yet-to-be-released Kaby Lake chip is the Intel Core i7 7700K, which has an over-the-top base clock speed of 4.2GHz and a Turbo clock speed of 4.5GHz.
There is also a report that says a new operating system (OS) update is coming the macOS 10.12.4 beta. Following this system development, it's speculated that Apple will proceed with their 2017 model of the MacBook Pro.
With the new OS in mind, Pike's Universum blog has made some predictions concerning the upcoming MacBook Pro models and their specifications.
It's been said that there would be two MacBook Pro models with function keys. They will be equipped with Kaby Lake chips with the uppermost Turbo Boost limit clocked at either 3400 MHz or 4000 MHz.
Three 13-inch MacBook Pro models with the Touch Bar will also reportedly roll out. Processors with the maximum Turbo Boost set to 3500 MHz, 3700 MHz, or 4000 MHz will be used in the models.
Additionally, according to the blog, there would also be three 15-inch MacBook Pro models with the Touch Bar equipped. They will most likely have Kaby Lake processors with the upper Turbo Boost limit at 3800 MHz, 3900 MHz, or 4100 MHz.
Meanwhile, KGI Securities analyst Ming-Chi Kuo has reported that Kaby Lake-designed MacBook Pro models (13-inch and 15-inch units) will go into mass production in Q2 of 2017. Kuo stated that the upcoming iteration of the 15-inch MacBook Pro would be built with 32 GB of RAM.
Apart from the potential higher-speed processor and extra memory storage, Kuo discerned that the future MacBook Pro lineup would have the same specifications of the 2016 models.
It should be noted that all of the pieces of information mentioned above are mere speculations as Apple has not yet confirmed if 2017 iterations of the MacBook Pro will be released.