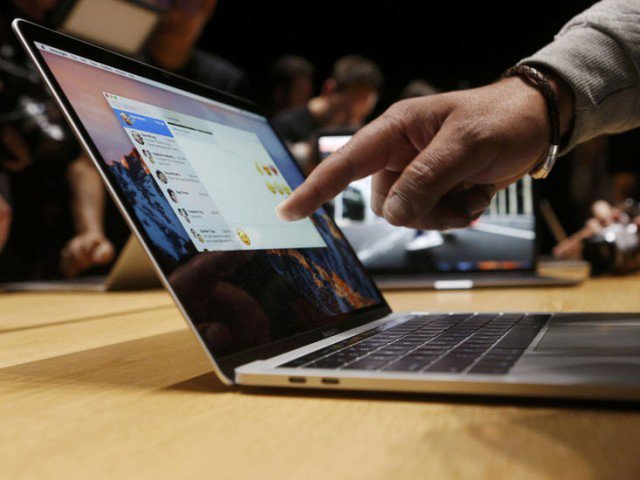 Ten years ago, Apple introduced users to the wonders of the MacBook Pro and so, fittingly, they have released a refreshed version of the laptop despite being months late for its anniversary. Needless to say, just like what the rumors predicted, they delivered a device during their fall event last week. However, the question is whether what they have put out is worthy of being a celebratory model.
For months, tech geeks have continuously eyed for any development regarding the MacBook Pro 2016 despite Apple's silence over it, stubbornly holding on to rumors that the company will be unveiling a new model this year. In return, the anticipation built up until all eyes were tuned in to the press event held on Oct. 27.
As hoped by many, the device was finally launched with a base 13-inch model priced at $1,499. Under the hood, a 15-watt 2 GHz dual-core sixth-generation Intel Core i5 Skylake processor with the Intel Iris Graphics 540 can be found. It's a step back from Intel's upcoming Kaby Lake central processing unit (CPU) but it is understandable since the seventh-generation chip isn't expected to debut until the end of the year.
The highly speculated OLED function row also came to fruition with the strip built on top of the keyboard replacing the physical function keys. There is also a sapphire glass-covered Touch ID sensor located at the right end of the Touch Bar.
Despite the excitement over the product that had consumers waiting for four years to see some significant improvements, the MacBook Pro is not entirely great.
Industry professionals who Forbes reached out to pointed out that for the price that it is being offered, a couple of additional features could have been included like Apple Pen support. Much like in the recently released iPhone 7, the Apple device has yet to adopt the complementary writing tool.
The article also quoted Gordon Mah Ung, executive editor of PC World, who thinks that Apple's obsession with thinness may be causing them to neglect other aspects they could improve on.
"Thin doesn't really get you much when you can't get the weight down and at 4 lbs. why not give users more performance too," he said. "Having no configurations with more than 16 GB of RAM is also not good for professionals who are some of the folks who really can use 32 GB or more in a laptop. I'm also not happy with what looks like soldered down SSDs in the new lineup. Forget about ever upgrading that drive in four years if that's true."