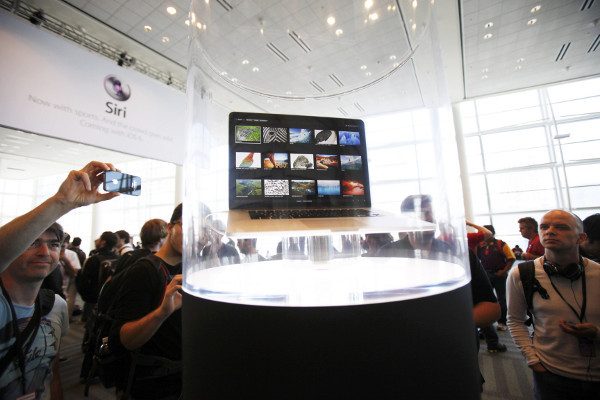 Apple has yet to confirm the existence of the MacBook Pro 2016, yet online tech communities are already teeming with speculations about its release date and specs.
The most recent rumors are now placing the MacBook Pro 2016's release date to the last quarter of the year, presumably not later than November. This counters previous rumors saying that Apple has had to delay the production of the highly anticipated notebook to accommodate the availability of Intel's seventh-generation Kaby Lake processing chip. In order to make it to the rumored release date, the MacBook Pro 2016 will instead be powered by the sixth-generation Skylake processor.
The MacBook Pro 2016 is also expected to feature the upgraded USB 3.1 Gen II, which offers a speed of up to 10 gigabits per second (GBPS) as opposed to the 5 GBPS speed of the current Macs. Additionally, it will run on Apple's macOS Sierra with Thunderbolt 3 support.
Apple is expected to launch the MacBook Pro 2016 in both 13-inch and 15-inch sizes with a lighter build and thinner design packed with an AMD Polaris graphics card. The screen resolution is rumored to be at an impressive 5120 x 2880 with augmented reality features that make Apple's upcoming notebook perfect for graphics intense gaming.
The trackpad is expected to be wider than before for improved accessibility, while a touch-sensitive organic light-emitting diode (OLED) bar will be replacing the function keys. The 2016 MacBook Pro refresh will also provide an additional layer of security with Apple's touch ID fingerprint recognition technology, which is expected to be incorporated into the power button. Siri is expected to be featured in the upcoming upgrade as well.
The rumored price range for the MacBook Pro 2016 is between $1,299 and $1,499. Speculations are rife that the new notebook will be unveiled in either September or October and will then be scheduled for release no later than November.
These are all just speculations, and Apple has yet to release an official announcement regarding this particular MacBook Pro upgrade.