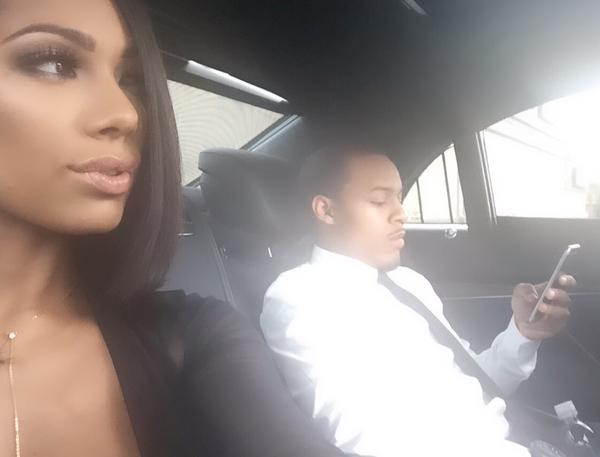 Former Love & Hip Hop New York cast, Erica Mena shared in an interview with VH1's "The Gossip Table" that she will tie the know with fianc, Shad "Bow Wow" Moss, soon and it will be a destination wedding.
According to VH1's clip of the interview, Mena addressed her fans and their anticipation of the big day, "I know you guys have been talking a lot about my wedding and I truly appreciate it. So I decided let me put the rumors to rest….we are having it and it will be super soon. Here's an inside scoop, it will be a destination wedding and I'm super excited to be working with the famous one and only, Preston Bailey," she said.
Bow Wow also revealed in another interview with "The Real" that he and Mena laugh about all the rumors surrounding them, "For me, it's funny. It's like a form of entertainment 'cause it's funny to watch people online thinking that they really know your business or really know your life. And they be so far left with the information. So it's just funny, we just get a kick out of it. Plus, I'm built for it tough, so, you know."
One of the rumors she seemed to be referring to is the speculation that they will have the wedding in Australia. However Hip Hop Hollywood confirms that the rumor is not true. Bow Wow exclusively told them that he will be in Australia to promote his record and do scenes for the show, "CSI: Cyber." He also said that he "got real dates posted," the report shared.
Recently, Mena has revealed that she might keep her wedding off a live telecast. When asked by a Twitter user regarding the wedding date and if the ceremony will be on TV, the reality star answered, "I don't want my wedding to be a joke. Weddings are a serious deal. You only get one!!" International Business Times reports.