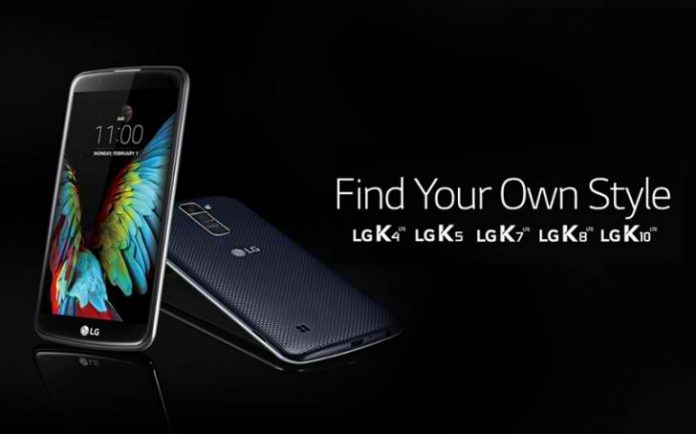 The new LG K7 smartphone, part of the recently launched LG K series, is now available in North America as mobile carrier T-Mobile has started selling the device.
As per the listing for the new LG K7 on the official T-Mobile website, the new device can be obtained with no down payment for $5.84 per month in a 24-month binding contract. A mandatory addition of T-Mobile SIM starter kit for a price of $15 will be included. Users can also opt to buy the product in a single payment, contract-free option for $19.99.
The new LG K7 is part of the newly launched K series of smartphones, which aims to bring elegant and stylish smartphones to users at an affordable price. The higher end model from the series, the K10 smartphone, is yet to be released in the U.S.
As for the specs, the new LG K7 runs under a Qualcomm Snapdragon 210 chipset with a quad-core processor clocking in at a speed of 1.1 GHz. It measures 5.65 inches tall, 2.85 inches wide, 0.35 inches thick. The smartphone weighs 4.9 ounces.
The device sports a 5-inche LCD display with 480 x 854 pixels qHD resolution. It packs 15GB worth of system RAM along with 8GB built-in internal storage capacity. The device also supports external microSD expansion of up to 32GB.
As for the camera, the new LG K7 comes with a 5-megapixel main rear camera with flash. It comes coupled with a 5-megapixel front facing snapper for selfies and other similar purposes.
The device boots on Android Lollipop 5.1 and is 4G LTE capable.