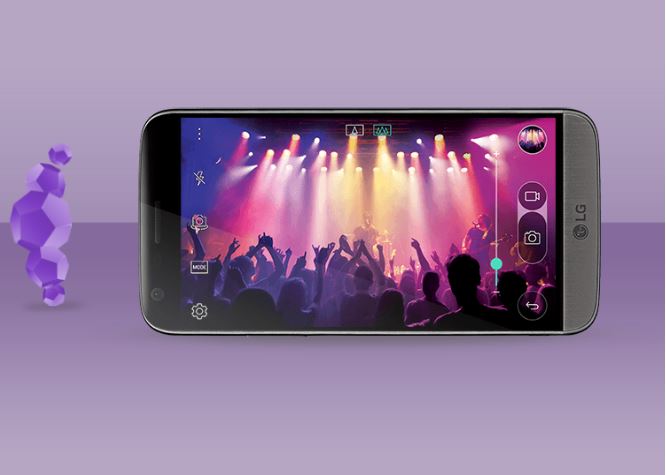 Following the success of the LG G5 with its interchangeable modules and remarkable structure, the rumored successor, the LG G6, will reportedly have specifications that are expected to impress potential consumers.
According to the latest reports, instead of the modules, the upcoming flagship device will be equipped with the latest technologies that are becoming mainstream features in the smartphone industry. These include a potential iris scanner and a wireless charging feature. LG Innotek is apparently developing the next level security system that can be incorporated into the LG G6's chassis.
During the Korea Electronics Show 2016 last month, the South Korean-based company unveiled the technology that combines the front-facing camera and the iris scanner into one through the use of filters. The system will allegedly verify the owner and open the gadget via the conservative sensor.
Moreover, the new charging module will be capable of charging the battery up to 50 percent in just half an hour. However, LG has yet to officially comment if these features will indeed come to fruition.
On a related note, the design is believed to be made of aluminum and polished glass. This is said to make the model on par with its competitors in the premium smartphone market. Meanwhile, the rumored OLED display will provide crisper and brighter-looking images. However, in case that the materials will not be accessible, the phone may have 5.3-inch Quad High-Definition LCD similar to the LG G5.
Under the hood, the device may be powered by Qualcomm's Snapdragon 830 processor, with 32 GB of native storage and the Android 7.0 Nougat operating system out of the box. In addition, speculations suggest that there will also be dual camera setup for the main snapper and USB Type-C connectivity.
The LG G6 is predicted to be unveiled at next year's Mobile World Congress to be held in Barcelona, Spain in February 2017. Speculations suggest that each unit will have a starting price $650. However, since there is no official announcement from the company yet, available information should be taken with a grain of salt.