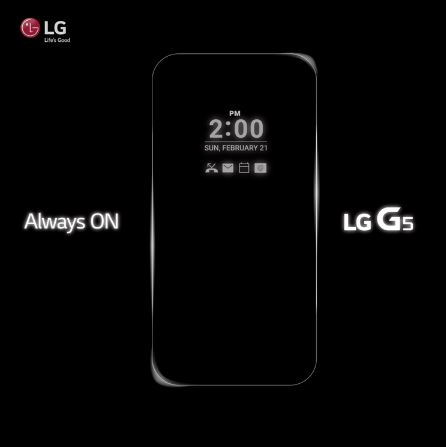 The LG G5 secondary display has finally been confirmed, at least according to a mobile tipster on Twitter.
According to tipster Evan Blass–@evleaks on Twitterthe long rumored secondary display is true. According to Blass, he saw the LG G5 in real life and that the secondary display is indeed a part of the upcoming flagship smartphone. Unfortunately though, no other information was detailed in the tip.
It was previously said that the upcoming LG G5 might sport a secondary display that would be greatly similar to what the LG V10 smartphone had. Now that LG recently announced the unveiling of their new X series of smartphoneswhich includes the X screen, a device with a secondary displaythe G5's secondary display could also look similar to it. The secondary display for the new flagship could also be different from what the two other models had on them.
Previously, LG posted a teaser for the G5 through their official Facebook page. The teaser showed that the LG G5 will have a display technology that will somehow allow the device to have a display that is "Always ON," which had been taken as a hint to a secondary display for the flagship.
In a recent benchmark test result, the listing tipped that the LG G5 would have a model number of LG-F700, the new QUALCOMM Snapdragon 820 chipset running it, and 4GB worth of RAM. The latest Android marshmallow 6.0.1 is expected to come to the device out of the box.
The LG G5 is set to be launched on Feb. 21 at the Sant Jordi Club at Barcelona, Spain. The launch will come a day before the upcoming Mobile World Congress that will be held in the same city, where the company will launch the new X series of smartphones as well.