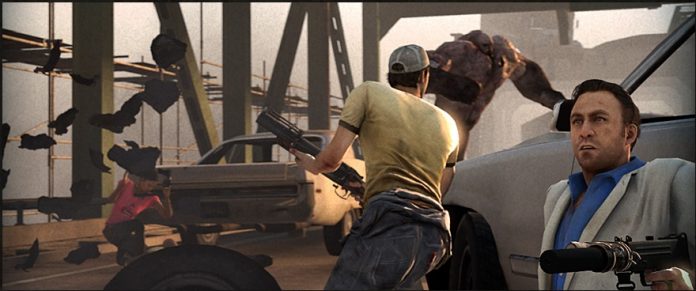 Valve's multiplayer first-person shooter game "Left 4 Dead" has been missing in action for the longest time that fans even wonder if there will still be a third installment in the game franchise. Nevertheless, there were recent talks about a "Left 4 Dead" sequel when an alleged file folder for the rumored game was leaked on the web a couple of months ago.
The said screen capture of the folder titled "left4dead3" was posted by Valve's conceptual artist Tristan Reidford way back in June. However, within just 24 hours, Reidford seemed to have removed the said image and swapped it with a different photo of the file folder. Some fans, on the other hand, managed to save the image before it was eventually replaced by the artist.
Hence, "Left 4 Dead" fans came to the assumption that the game developer has gone back to the drawing board working on the game's third episode. There were still some though who thought that it could be just a faux pas coming from Reidford in posting the reference. However, the debate here was that the concept artist somewhat scrolled the page on purpose for viewers to immediately notice the said file folder.
To further strengthen the speculation, the said post also came with a message pointing out Reidford's activity on his Steam account stating that the artist including some of the game developers at Valve recently spent numerous hours playing the game's second installment.
Meanwhile, there were even reports suggesting that "Left 4 Dead 3" will have four new playable characters, one of which is a female that goes by the name Katherine. Other characters include the bookworm Keenan, a gang member named Irvin and Garrett Jr. who is a martial artist.
Furthermore, it was said that the game will have a total of six new campaigns namely Impasse, Crashland, Cliff-Hanger, Early Destination, Inquisitor Land and No Mercy.
Valve, on the other hand, has yet to make a statement about these rumors and fans will have to stay tuned for the latest news about the development of the long overdue "Left 4 Dead 3."