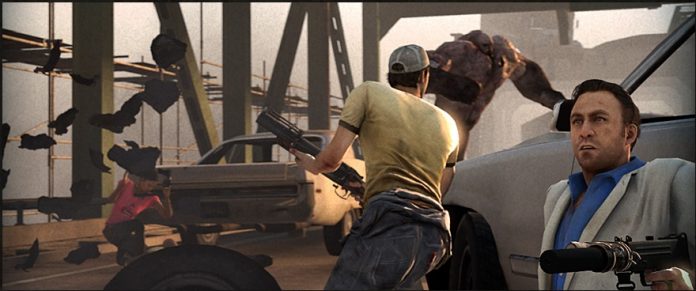 Speculations have it that the Valve may be working on the highly anticipated third installment of their zombie-themed role-playing game "Left 4 Dead."
According to Valve Time, a fairly recent leak seems to hint that "Left 4 Dead 3" could be in development based on a tutorial shared by an employee of the company. One of the captured images apparently showcased a folder labeled with the name "left4dead3."
Digital Spy shares that the Valve employee is named Tristan Reidford and he posted a guide on how to import source engine assets into the Destinations platform. Apparently, the aforementioned photo revealed a list of his favorite folders.
What may have added to the assumption that the sequel will become available is that there is a purported trend on the Steam accounts of several Valve artists and developers. It was revealed that there was an increase in the time they have spent playing the second installment which many have interpreted as them trying to figure out how to create new content.
When it comes to the gameplay, reports claim that there might be four new playable characters composed of three males and one female that the users can choose from. These include 24-year-old Caucasian Katherine, comic book nerd Keenan, gangster Irvin and famous Kenpo fighter Garret Jr.
Meanwhile, the campaign is predicted to become both a prequel and sequel to "Left 4 Dead 2" as the story allegedly takes place one month after the infection began to spread. Specifically some of the missions that may be featured include Crashland, Impasse, Inquisitor Land, Early Destination, Cliff Hanger and No Mercy. The backpack system may also be altered which will make each character carry one specific item at a time.
Fans are said to be hoping that they will see improvements in the elements of the game such as weapon mods, a potential open world, character customization and a better story to explore. It is also predicted to arrive sometime in 2017.
Since Valve has yet to comment on the existence of "Left 4 Dead 3," available information should be taken with a grain of salt.