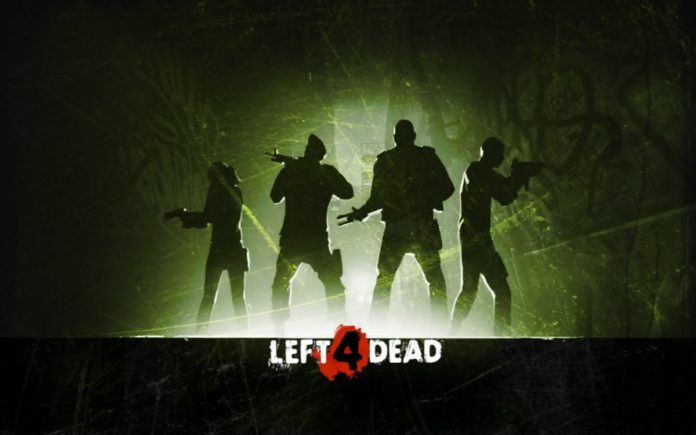 Valve won't be releasing "Left 4 Dead 3" anytime soon. Moreover, it even remains uncertain if the studio would push through with the planned four-player coop-shooter game given the saturation of similarly themed offerings in the gaming market today.
However, a Crossmap report has cited a source from Valve, who revealed that the company is working both on "Left 4 Dead 3" and "Half Life 3" with a planned release of 2017 or 2018.
While the source's information is classified as unofficial, he mentioned that the game will feature four new characters a gangster named Irvin, a former stewardess named Katherine, a comic book nerd named Keenan, and kenpo fighter named Garret Jr.
The game will also reportedly feature six campaigns namely, Crash-Land, Inquisitor Land, Impase, Early Destination, No Mercy, and Cliffhanger.
Meanwhile, fans have taken matters into their own hands and forced Valve to address server issues being experienced when playing "Left 4 Dead 2" by creating a mod that lets gamers "blow up" the servers in question.
According to a report by Kotaku, Valve has been plagued with complaints about the long waits and disconnections being experienced by the players in the forums, but the company has yet to address the issue. The problem, according to the report, cropped up in time with Valve's recent update.
The creator of the mod, a player named Ellie described: "After suffering from a 9th server crash this week, I had enough. Steam and Valve clearly don't freakin' care about 'L4D2′ because they made all official server crash with their new stupid update for Steam Controller (who uses controller in a PC FPS like really). This mod adds Steam Servers in game to replace the Propane Tanks, so you can blow dem' and give them at leas[t] one purpose."
The move seemed to accomplish its goal as Valve recently revealed that they have found the reason behind the problems with the servers, which turned out to be an SDK update.
According to the Kotaku source, the studio has rolled back the update and will launch another update after testing which will hopefully address the issue of lags and disconnections.
Nonetheless, despite already being released for six years, "Left 4 Dead 2" has still maintained its status as one of the most played games on Steam today.
Based on its stats page, it places 32<sup>nd in the Top 98 games with roughly 5,486 active players that peak at roughly 8,500 in a day. The top spots belong to "Dota," "Fallout 4," and "Counter Strike: Global Offensive."