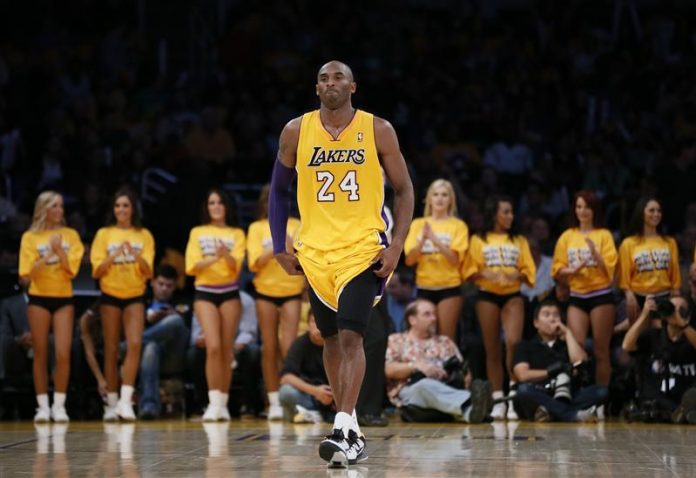 NBA star player Kobe Bryant has hinted that this could be his last year either on the court or with his team of 20 seasons, Los Angeles Lakers.
According to ESPN, the Lakers guard has talked to their coach Bryan Scott during the past few days about the possibility that 2015-2016 campaign may be the end of his stint with the team. Scott shared during Sunday's game against New York Knicks at Madison Square Garden that, "That's the first time that he hinted to me that this might be his last year."
He added that he is expecting the Black Mamba to appear in the upcoming back-to-back sets against Miami and Orlando on Tuesday and Wednesday, respectively as Bryant told him, "Coach, again, this might be my last year, so if possible, I would like to try to play every game."
The report added that the 37-year old player is in the last year of his contract with Lakers but he has not committed to retiring just yet when it expires, "If you asked me today, this would be my last year. But you never know. We'll keep it open. Whatever happens, happens."
LA Times shares that Bryant has been shooting poorly during the current season with 32.1 percent overall and 21.1 percent from the three-point range. He also has a history of sustaining physical injuries with both of his knees and rotator cuff which may be preventing him from functioning at his best.
The report also stated that Bryant may not decide until after the season but the player reportedly said that he will never play for another team. However, a return with the Lakers may mean that his pay is substantially cut from the $25 million he was able to get from the current season.
It remains to be seen if he indeed retires but Bryant resolutely stated that if he ends his career on the court, he will not go coaching other players, "I don't feel like dealing with divas. They're a pain in the ass," he concluded.