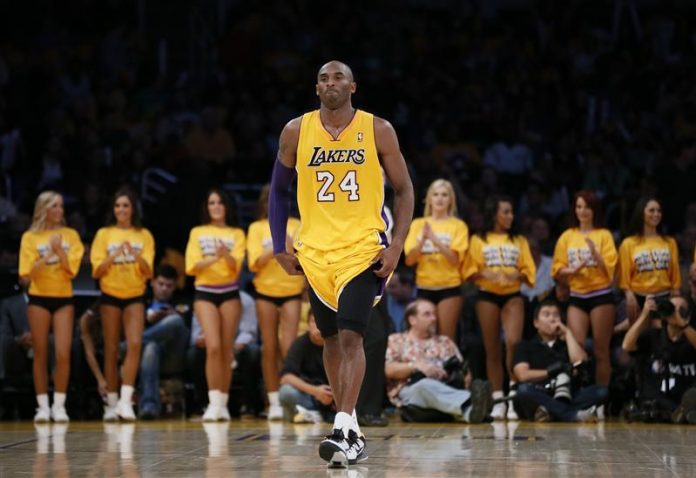 As Kobe Bryant is gearing up for his NBA retirement after this season, colleagues continue to pour their respect and tributes to the Black Mamba.
One of the most notable gifts that he received was from Michael Jordan when he gave Bryant all 30 pairs in the Air Jordan line earlier this month in order to honor him.
According to Jordan Brand President Larry Miller, "The Jordan Brand is about more than basketball, it's about leaving a legacy and honoring those who have left a legacy. Tonight the brand was able to honor one of the game's great players and the legacy he created," reported ESPN.
Meanwhile, Bryant talk about Jordan in his recent game with the Chicago Bulls. He revealed that Jordan was his idol and model in his basketball career.
He shared the story that that upon his return to the United States, he released "he was not going to be 6-9," so he "studied Jordan exclusively," reporteed Gospel Herald.
He shared, "And then when I came to the league and [was] matching up against him, what I found is that he was extremely open to having a mentor relationship and giving me a great amount of advice and an amazing amount of detail, strategies, workout regimen and things like that." Bryant added that Jordan has a huge amount of influence over him "as a player and a leader."
Meanwhile, Bryant's on-court rival and Cleveland Cavaliers star LeBron James became emotional when his team and the Los Angeles Lakers met for the last time in the season recently.
James is even considering passing up a slot in the upcoming USA Basketball in the 2016 Rio Olympics, partly because Bryant will not be part of the said lineup. In the 2008 and 2012 competitions, James and Bryant were teammates in the USA Basketball team.
Bryant is expected to retire after the regular season this year.