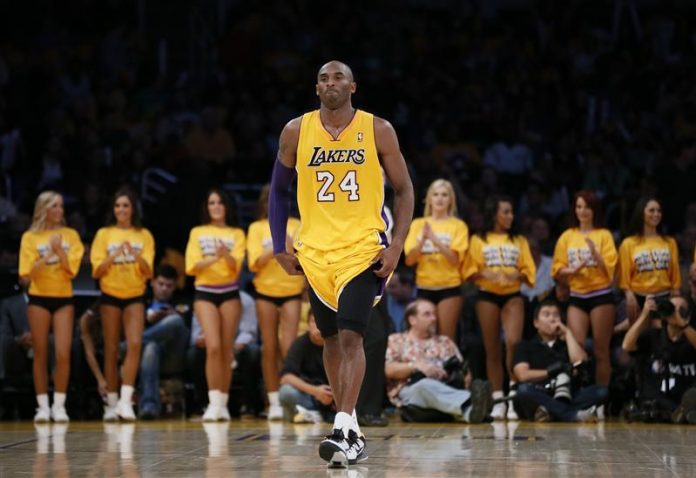 Los Angeles Lakers superstar and NBA living legend Kobe Bryant announced his retirement via a heartfelt poem published in The Players Tribune. The passage's excerpt reads, "You gave a six-year-old boy his Laker dream, and I'll always love you for it. But I can't love you obsessively for much longer. This season is all I have left to give. My heart can take the pounding, my mind can handle the grind, but my body knows it's time to say goodbye. And that's OK. I'm ready to let you go."
The announcement didn't come as a surprise as numerous rumors regarding "Black Mamba's" retirement has started popping out as early as the start of the season. Plagued with various injuries, the 5-time NBA champion has been missing in action in a string of games for the past few seasons.
Bryant sat down with ABC's "Good Morning America" co-anchor Robin Roberts in an exclusive interview regarding his decision to leave the league which has became his home for almost two decades.
"I try to have at least 15 minutes of still time and just kind of sit in my thoughts in the morning and just kind of meditate. And normally what happens with me is my mind would always drift to the game. Always," he said in reply to Roberts' question during the Tuesday interview.
"And then I found myself sitting there. My mind wouldn't drift towards the game all the time anymore. And that's when I started realizing, 'You know what? It's getting close. It's getting close.' Because now I'm not obsessively thinking about the game anymore. It's not wired into my subconscious the way it used to be," Bryant added.
Meanwhile, the tribute to the pro baller continues as he was treated with a standing ovation during the Lakers' away game versus the 76ers. Bryant originally hails from Philadelphia, where he started playing basketball. His high school coach Gregg Downer even presented him with a framed No. 24 jersey from Lower Merion High School, the school he last played for before being drafted to the NBA.
The complete intreview will air on "Good Morning America" on Wednesday, 7 A.M. EST.