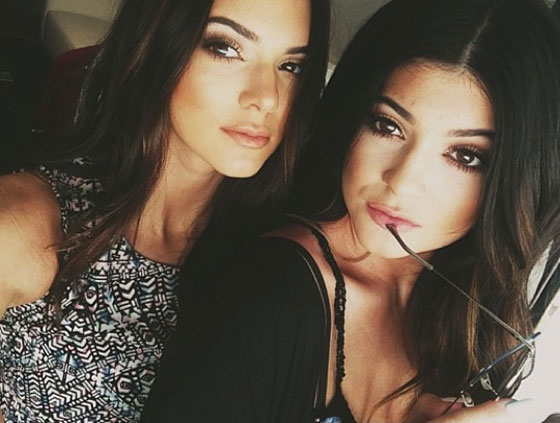 Kendall and Kylie Jenner were recently on a brief Australian trip to promote their new line clothing line. Although this is not the first time that the two youngest sisters in the Kardashian-Jenner clan have collaborated with a clothing company, given their collection with Topshop released earlier this year, it is the first time that the two actually went overseas for a promotional activity. The sisters recently touched down in Melbourne for their collaboration with Chadstone Forever New.
However, on-screen, things got pretty intense between the sisters as Kylie was shown having a spat with her older sister over clothes. During Sunday's episode of the family's hit reality TV Show "Keeping up with the Kardashians," Kylie tells Kendall not to borrow her dress for Caitlyn Jenner's ESPY event. She also told her sister not to borrow any article of clothing from her then on. Kendall retaliated by calling her youngest sister names.
Despite downplaying the incident and even showing a united front during their recent trip, rumors of the two having a tense relationship still continues to brew. Another reason for this is Kendall's reported cold treatment of Kylie's boyfriend, rapper Tyga. Tyga has been seen hanging with the famous clan during multiple family gatherings. However, as Hollywood Life reported, Kendall has been pretty tough on her youngest sister's love life. These allegations are fueled further by Kendall strangely posting a photo of her on her Instagram account flashing a vulgar sign on Tyga's birthday. Although there is no clear link between the two, fans still continue to speculate that this is the supermodel's way of subtly dissing Tyga.
More drama will unfold as Tyga joins the family in their vacation which will be shown in the future episodes of the reality show.The new season of "Keeping Up with the Kardashians" airs every Sunday at 9PM on E!