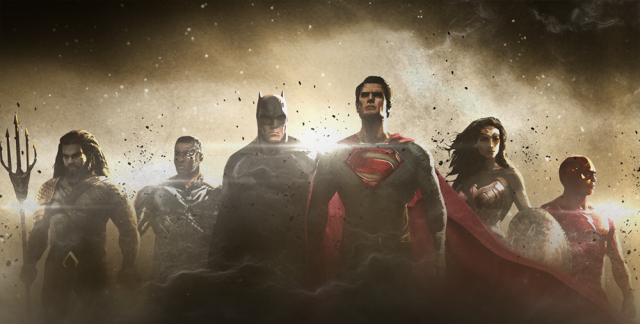 The DC Extended Universe may have been on rough sails after their inaugural movie, "Batman v. Superman: Dawn of Justice" received mixed reviews and dropped in the box office. However, that does not mean that the comic book house's collaborative effort with Warner Bros. to launch an interwoven cinematic universe has been shut down. Casting of other pivotal roles is ongoing starting with Commissioner Gordon.
The new iteration of the police officer originally from Batman's Gotham City will be played by veteran actor J.K. Simmons in the two-part "Justice League" project that is slated to come out 2017 and 2019, respectively. The "Law and Order" alum sat down with Collider and talked about tackling an iconic character, who just like Batman, has a history of actors bringing him to life.
"Obviously, a lot of really wonderful actors have played that character previously, and most of them I saw at the time the movies came out, never imagining that I would be doing the same thing," Simmons admitted. "So, I can't say that I don't have some impression of that character in my head that's based on what I saw, but I'm not planning on going back and watching any of the other films. I'm just planning on learning as much as I can about him through the comics and getting my feet wet in the first movie, and then hopefully continuing on from there."movie, and then hopefully continuing on from there."
The last of the growing roster of great actors who portrayed the character is another veteran actor, Gary Oldman in Christopher Nolan's "The Dark Knight Trilogy." In the trio of films, Oldman's Commissioner Gordon played opposite Christian Bale as the billionaire turned superhero, Bruce Wayne. This time, however, Simmons will play the character opposite Ben Affleck's Batman who was introduced in "Batman v. Superman."
However, while Simmons is on board in honoring the work of those who stepped in to the shoes of the Gotham Police Department chief before him, he was also adamant about making his own version of Gordon by trying to mine as much necessary information as possible about the origins of the character in the comics.
The 61-year-old actor is not new in the Superhero arena as he has already played J. Jonah Jameson in Sam Raimi's "Spiderman" trilogy with Toby Maguire playing the titular role. But as far as character comparison is concerned, Simmons revealed that he does not think Jameson and Gordon are very much alike saying, "My understanding, from what I've learned so far about Commissioner Gordon, is that he's the older guy with the mustache who relates with our hero in a certain way. Other than that, it's a vastly different character and much more of a stronger, impactful character in the DC universe."