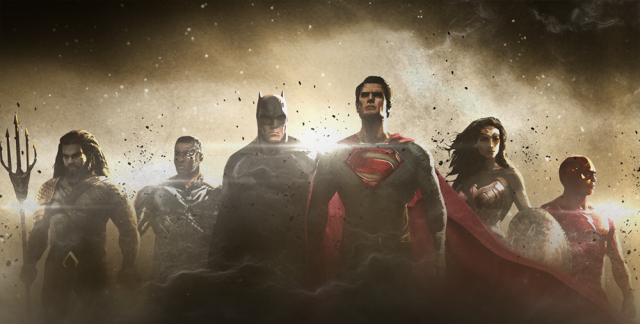 Zack Snyder, director of the films within the DC Extended Universe, recently shared a behind the scenes photo from the upcoming "Justice League: Part One" film, and it contained hints of what will happen in the film.
In a photo Snyder posted on his official Twitter account, the director showed a photo of him with Jason Momoa, the actor who will be playing the role of Aquaman. While Snyder and Momoa were the focus of the photo, the background showed costumes of DC superheroes that fans will be seeing soon.
Among others is Aquaman's costume, as well as what appeared to be a concept art for Queen Mera. The cowl of Batman was also on display, as well as the costume of Barry Allen aka The Flash.
In the special episode "DC Films Presents: Dawn of The Justice League," DC Comics Entertainment Chief Creative Officer Geoff Johns talked about the upcoming films that will come along with the epic and major big screen debut of the Justice League. Part of the team, apparently, is the King of Atlantis, Aquaman.
"His name is Arthur Curry, he's the son of a lighthouse keeper and the Queen of Atlantis," Johns said, introducing the character. "He starts to develop these powers. He can breathe underwater. He can communicate with sea life. He's very strong. He grows up not really feeling like he belongs in either world. So he's man trapped between two worlds, but has a responsibility to protect both of them."
"He's the only one that both: he's human and he's a god," said Momoa about his take on the King of Atlantis. "I want to see him struggle with how he has these powers and he doesn't know how to handle themhe hasn't been trained."
"Justice League: Part One" open in theaters on Nov. 17, 2017.