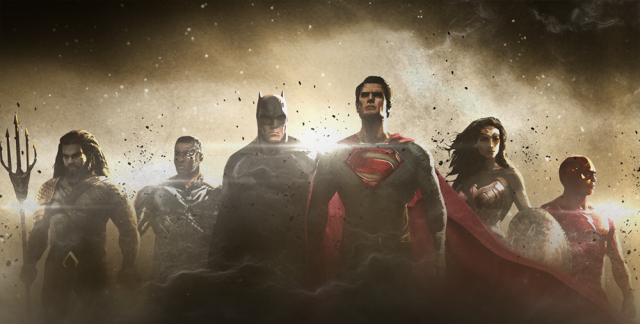 Ray Fisher's Cyborg may not be coming to the big screen just for the "Justice League" film as well as his own standalone film, but even in a film of a superhero ally in the DC Extended Universe, if the recent comments from "Batman v Superman: Dawn of Justice" producer Deborah Snyder indicate the future of the characters.
In "Batman v Superman: Dawn of Justice," all of the pioneering members of the big screen version of the Justice League were teased. There was the Trinity of the DCEU, then Aquaman, Cyborg as he was "born" via the Mother Box, and The Flash.
In a recent interview with Forbes, "Batman v Superman: Dawn of Justice" producer Deborah Snyder talked about the different tone of films within the DCEU, as well as the relationship between Ray Fisher's Cyborg and Ezra Miller's The Flash, being the two youngest members of the big screen Justice League.
"David Ayer's 'Suicide Squad' has such an amazing, brash tone," she said. "It's fun and it's about the villains, and it's super-different than Patty Jenkins' 'Wonder Woman,' which is an origin story and tells her story. As you can imagine, when we get to the 'Flash' movie, Ezra Miller and Ray Fisher who plays Cyborg are kind of our youngest characters, and they have a really nice comradery with each other."
With the personality of The Flash that will be portrayed by Ezra Miler, the films he will be involved in would bring in a lighter tone unlike the dark and grim one delivered by "Batman v Superman."
"Ezra is super funny, so the tone of that film will be very different than the rest of them."
"The Flash" will be directed by Seth Grahame-Smith and will open in theaters on March 16, 2018. The standalone "Cyborg" film will open sometime in 2020.