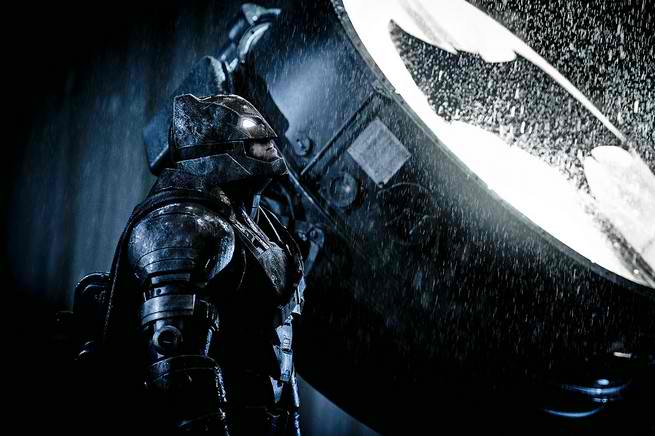 With the DC Extended Universe already set for a major event with the upcoming "Batman v Superman: Dawn of Justice", it seems that DC Comics is finally catching up with the success of the Marvel Cinematic Universe. In fact, DC will aim to introduce at least five characters in the "Batman v Superman" film before going to the first "justice League" film as soon as 2017doing things differently from Marvel, where most members of The Avengers had their own origin films first before connecting the events to the first instalment.
But how will DC work it out? In a recent interview with Collider, Atlas Entertainment President and founder Charles Roven, producer of Christopher Nolan's "The Dark Knight" trilogy, and also a producer of "Man of Steel" and most DC films talked about who the "brain trust" are, and how people from DC and Warner Bros. intend to make the DC Extended Universe timeline workout.
"I think also very much involved in that brain trust is John Berg, who is the Executive Vice President at Warner Bros," Roven said. "I would say the Snyders, myself, John Berg, and Geoff Johns would be sort of that Brain Trust. I'm working with great people. They're all really great people. And not that we don'tthere are many times we agree, and there's many times we don't agree [and] we work it out."
True to their namesake, the Extended Universe of DC Comics characters in the big screen, Roven revealed that while the characters may lack origins films of their own, they intend to make it feel like each movie from their roadmap is a part of a long storylinean interlinked movie, where characters can appear across films at any time and at any point.
"The characters move at a thorough line that hopefully will take us all the way to 'Justice League 2', but they also can interact in the other films as well in some way," he said.
"So if, for example, The Flash movie or the 'Aquaman' film is gonna come out after 'Justice League 1', it's not gonna be a completely different character; that character will have evolved from 'Justice League 1'. 'Wonder Woman', when we see her in 'Justice League 1', will have evolved from 'Batman v Superman'.
"Unless we decide that in one of these stories we're gonna do something that happened in the past and have it be more of an origination story, in which case you'll realize how that character became what they were in the movie that they were first introduced."
As part of the previously announced DC Extended Universe road map, a total of ten films is set to hit theatres in the coming years. First off, there's the very much talked about "Batman v Superman" that hits theatres on March 25 of next year, shortly followed by "Suicide Squad" in August. Then come "Wonder Woman" and the "Justice League" movie in 2017. In 2018, the big screen will make way for "The Flash" and "Aquaman". Four years from now, 2019 will see the coming of "Shazam" and the "Justice League Part Two". Finally, the final two films in the current road map will come in 2020″Cyborg" and a "Green Lantern"reboot.